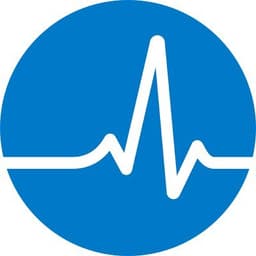 View all jobs at Bupa
⛔️ Bupa are no longer taking applications for this job.
Pricing Analyst
£35K - £39K + fantastic benefits
About Bupa
Here you'll be welcomed. We champion diversity and we understand the importance of our people representing the communities and customers we serve. You'll find an inclusive environment where you can be yourself and where everyone is driven by the same purpose – helping people live longer, healthier, happier lives and making a better world.
We always go the extra mile by giving our customers fast access to treatment and helping them get the specialist support they need. At Bupa, you'll be a part of a fun, social environment as well as making a huge difference for our customers. Expect solid benefits and opportunities to grow.
About the team
We believe our Actuarial team shapes the future of our company. With colleagues covering pricing, reserving, modelling and much more they help future proof our business, all the while keeping our customers at the heart of every decision.
An exciting development opportunity has arisen where you will provide technical actuarial support for a variety of projects including the development of pricing recommendations to be taken to the internal pricing governance committees.
About the role
Responsibilities and activities will vary depending on evolving strategy and priorities within the business but will include the following types of tasks:
Analysis of the historical performance of the existing portfolio, identifying the drivers of trends and outcomes, putting forward recommended pricing actions, and modelling the likely future impact of these actions.
Supporting the development of new products and benefit features and support the pricing of any relevant new product or benefit changes.
Carrying out analysis and investigations of an actuarial nature, covering topics such as new business conversion rates, retention, competitor pricing, customer complaints and decision-making, expense allocation and long-term profitability by customer segment.
In all of this work there will be a clear focus on treating customers fairly and ensuring good outcomes for them.
A typical day will involve extracting, refining and enriching data, building and running models using advanced analytical techniques, interpreting results and providing insight and recommendations. Work will be documented in line with the Technical Actuarial Standards and you'll contribute to the drafting of reports and presentations for consumption by senior stakeholders.
You will work closely with colleagues in other teams such as Sales, Finance, Customer Insights, Product & Proposition, Clinical Policy and Healthcare Analytics on a range of projects and initiatives.
You'll also work with our colleagues in the Actuarial Technical Hub to understand claims inflation and its impact on product performance, and to ensure that the impact of our pricing work is taken into account in reporting and planning.
Requirements
The role holder is expected to have the following experience and qualifications:
1 to 4 passes/exemptions towards the FIA/FFA qualification (or equivalent).
Experience in pricing in general insurance or health markets.
Theoretical or practical knowledge of some of the following types of models: Generalised Linear Modelling or machine learning; econometrics such as price optimisation; lifetime value value modelling.
Strong numerical and analytical skills demonstrated through previous experience.
Strong communication skills, including the ability to present technical information and ensure it is understood by various stakeholders.
Advanced PC skills including Excel, Word, and PowerPoint.
Experience with SAS, R, Emblem and Radar would be an advantage.
Why Bupa?
We are a health insurer and provider. With no shareholders, our customers are our focus. We reinvest profits into providing more and better healthcare for the benefit of current and future customers.
Our benefits are driven by what matters to our people. It's important to us that these benefits support a work-life balance that keeps people healthy, both mentally and physically. You will be eligible for:
25 days holiday, increasing through length of service, with option to buy or sell
Bupa health insurance as a benefit in kind
An enhanced pension plan and life insurance
Annual performance-based bonus
Onsite gyms or local discounts where no onsite gym available
Various other benefits and online discounts
Diversity and Inclusion
Bupa is committed to making sure that every applicant is assessed solely on personal merit and qualifications. We actively celebrate the diversity of our colleagues and provide an inclusive environment so you can bring your true self to Bupa. We'll make sure you are treated fairly. That's why we're happy to offer reasonable adjustments as part of our recruitment process to anyone that needs them.
View all jobs at Bupa
⛔️ Bupa are no longer taking applications for this job.
From the blog
Expert tips on actuarial career growth and development.
Being an actuary isn't the 9-5 job that everyone thinks it is. At some point in your career, you'll probably feel like you're approaching burnout.
Starting a new job can be pretty scary, especially if it's your first actuarial role. But don't worry, we're here to help.
Managing a team of actuaries can be difficult. You need the right balance of technical and soft skills to lead a team that's productive, engaged and motivated.