Munich Re
Manager & Actuary (FinRe)
8mo ago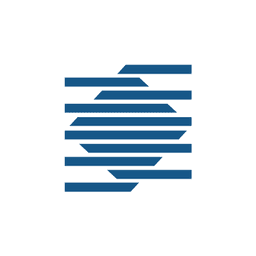 View all jobs at Munich Re
⛔️ Munich Re are no longer taking applications for this job.
Manager & Actuary (FinRe)
Formed just over 6 years ago, the Financial Reinsurance (FinRe) team has responsibility for marketing, developing, structuring, and executing financial reinsurance deals for our US Life insurance clients. It is viewed as one of the greatest growth potential areas for the organization and is staffed with an experienced and diverse team, focused on developing innovative and creative solutions for our clients.Reporting to the VP, Financial Reinsurance, you will provide support to financial reinsurance transactions. This support includes: marketing, developing, structuring, executing and post-close deal maintenance of financial reinsurance transactions.
Offer:
Organize, evaluate and analyze data provided for deals. This will require working with more senior actuaries.
Develop and run deal models and pro-forma financial statement models specific to deals. This will require someone that can model the financial impact of a proposed structure.
Help create marketing materials, proposals, and internal approval memos. While this is a team effort, you will compile input for different people and help to developing the work product.
Review legal documents under the guidance of external and internal counsel. Goal is to ensure legal documents are consistent with deal model.
Participate in pricing and structuring discussions with client.
Participate in internal discussions for approvals on deals.
Manage post-close inquiries from client and and internal stakeholders.
Analyze ongoing information on transactions and provide period reports.
Help develop junior team members to increase the productivity and quality of work and increase the team performance.
Profile:
Bachelor's Degree in Mathematics, Actuarial Science, Economics, Risk Management, Finance, Accounting or Engineering.
5-7 years of actuarial experience in the life insurance industry, investment banking or capital markets
FSA or near FSA
Financial modeling experience
Solid understanding of life or annuity insurance products
Understanding of statutory and GAAP accounting
MS Office skills
Proficient programming skills
Ability to learn quickly
Our Benefits
Comprehensive Medical Plans
PTO and Family Leave
Retirement Savings Plans
Dental and Vision Plans
Life and Disability insurance
Employee Assistance Program
Adoption Assistance
Wellness Programs - Calm, WW, SoFI, Virgin Pulse
Commuter Benefits
FSA and HSA Plans
Hospital Indemnity, Critical Illness and Accident Plans
At Munich Re US, we see Diversity and Inclusion as a solution to the challenges and opportunities all around us. Our goal is to foster an inclusive culture and build a workforce that reflects the customers we serve and the communities in which we live and work. We strive to provide a workplace where all of our colleagues feel respected, valued and empowered to achieve their very best every day. We recruit and develop talent with a focus on providing our customers the most innovative products and services. We are an equal opportunity employer. Reasonable accommodations may be made to enable individuals with disabilities to perform the essential functions.
About Munich Re
Founded in 1917, Munich Reinsurance America, Inc. is one of the largest reinsurers in the United States. Munich Reinsurance America, Inc. has earned the A+ (Superior) financial strength rating from A.M. Best Company - that's among the highest in the industry. Over 1,000 employees serve our clients from our Princeton, New Jersey campus and regional offices throughout the United States. As a member of Munich Re's US operations, we offer the financial strength and stability that comes with being part of the world's preeminent insurance and reinsurance brand. Our risk experts work together to assemble the right mix of products and services to help you stay competitive - from traditional reinsurance coverages, to niche and specialty reinsurance and insurance products.The base salary range anticipated for this position is $158,994 to $175,731 plus an opportunity for an annual company bonus based upon a percentage of eligible pay.The salary estimate displayed represents the typical salary range for candidates hired in this position. Factors that may be used to determine your actual salary include your specific skills, how many years of experience you have and comparison to other employees already in this role.Please note that only candidates who are selected for interview will be contacted directly. We thank all candidates for their interest.
View all jobs at Munich Re
⛔️ Munich Re are no longer taking applications for this job.
From the blog
Expert tips on actuarial career growth and development.
Starting a new job can be pretty scary, especially if it's your first actuarial role. But don't worry, we're here to help.
Managing a team of actuaries can be difficult. You need the right balance of technical and soft skills to lead a team that's productive, engaged and motivated.
Actuary Exam Bot was an AI tool that I launched in January 2023 to help trainee actuaries study and revise for exams.