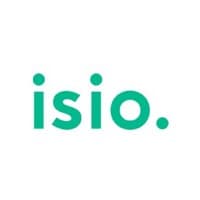 View all jobs at Isio
⛔️ Isio are no longer taking applications for this job.
Analyst (DC Investment)
Our Reward & Benefits team include an industry leading DC consulting team that includes a dedicated DC investment specialism. This team offers full investment consulting services to trustees, sponsors and governance committees of DC pension schemes. Our DC Investment team has grown significantly over the last few years and is a key growth area for Isio over the next few years due to the increasing demand for quality investment advice in the DC market.
We are looking for an individual with strong technical and communication skills, backed up with a commercial outlook and internal drive.
Role and Responsibilities
Preparing DC investment performance reports.
Drafting DC investment reports on fund/provider selection, default strategy reviews and other DC investment client reports.
Researching DC pension providers, investment managers and products.
Supporting DC pension provider reviews, analysing tender responses and drafting high quality summaries and reports.
Dealing with queries from DC pension providers and clients over the telephone and email in a timely manner and applying judgement as to when issues need to be escalated.
Supporting senior members of the team in the delivery of our advice to clients.
Attending regular technical training in order to develop your wider market knowledge.
Sharing knowledge with colleagues across the Reward & Benefits team.
Experience and Competencies Required
Progress towards completion of CFA or FIA exams (or equivalent), or commitment to begin studying towards such qualifications.
Enthusiastic, proactive and passionate to learn and develop.
Strong analytical and organisational skills.
Ability to take on a high level of responsibility.
Excellent communication skills.
Ability to work effectively and collaboratively in a team.
Ability to deliver multiple workstreams to tight deadlines.
Willingness to manage clients and build strong relationships.
Ideally, previous DC and/or investment consulting experience.
About Us
Without careful consideration today, tomorrow's pensions don't exist. That's where Isio comes in, giving our clients the advice and support they need to deliver better outcomes and financial wellbeing for their members in the decades to come.
Isio provides full-service pensions consultancy from actuarial expertise through to investment advice and third-party administration, as well as advising clients on providing the best possible reward and benefits packages for members. Following the acquisition of Premier in January 2022, now is an exciting time to join us as we broaden our offering. You will play a key role in driving forward Isio into the future.
We're a People First business, so we want to make sure that you are supported to reach your goals, whatever they may be. We'll support you with studying, be flexible around family life and enable you to give back to the community through paid volunteering days.
We aim to create an environment where you can succeed in a role which makes the most of your existing skills and develops new ones.
We are committed to equality, diversity and inclusion – bringing your whole self to work every day. We have hubs across the UK and many of our roles are flexible in location to help create a work-life balance that works for you.
View all jobs at Isio
⛔️ Isio are no longer taking applications for this job.
From the blog
Expert tips on actuarial career growth and development.
Starting a new job can be pretty scary, especially if it's your first actuarial role. But don't worry, we're here to help.
Managing a team of actuaries can be difficult. You need the right balance of technical and soft skills to lead a team that's productive, engaged and motivated.
Actuary Exam Bot was an AI tool that I launched in January 2023 to help trainee actuaries study and revise for exams.