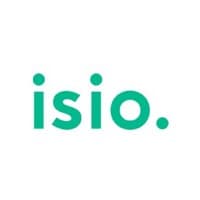 View all jobs at Isio
⛔️ Isio are no longer taking applications for this job.
Manager (Investments)
Our Investment Advisory team offers full investment consulting services to trustees and sponsors of pension schemes across both defined benefit and defined contribution markets. Our practice is expanding to provide advice to charities, insurers and high net worth individuals on a range of investment issues. The team has delivered fantastic results over the last few years and Investment Advisory is a key growth area for Isio meaning significant investment in new ideas and technology.
We are looking for individuals with excellent investment consulting skills, backed up with a commercial outlook and internal drive.
Role Requirements:
Taking a lead role in the provision of investment advice to our clients.
Building high quality relationships with clients and working alongside lead consultants to ensure successful outcomes across your client base.
Taking responsibility for the day to day management of delivery commitments on a range of clients and being a key contact within the client team.
Helping design innovative investment strategies including growth portfolio design, liability hedging portfolios and cash flowing matching portfolios.
Attending client meetings and delivering advice on a range of topics.
Taking responsibility for drafting or reviewing reports and managing the work undertaken by members of the team.
Coaching and performance management of team members.
Supporting new business activities including production of tender submissions and pitches.
Experience and Competencies Required:
Applicants are expected to be FIA/FFA or CFA qualified (or equivalent).
Growth mindset.
Strong analytical skills.
Extensive previous investment consulting experience.
The ability to take on a high level of responsibility.
Excellent communication skills.
The ability to work effectively in a team including delegation.
Willingness to manage clients and build strong relationships.
About Us
Without careful consideration today, tomorrow's pensions don't exist. That's where Isio comes in, giving our clients the advice and support they need to deliver better outcomes and financial wellbeing for their members in the decades to come.
Isio provides full-service pensions consultancy from actuarial expertise through to investment advice and third-party administration, as well as advising clients on providing the best possible reward and benefits packages for members. Following the acquisition of Premier in January 2022, now is an exciting time to join us as we broaden our offering. You will play a key role in driving forward Isio into the future.
We're a People First business, so we want to make sure that you are supported to reach your goals, whatever they may be. We'll support you with studying, be flexible around family life and enable you to give back to the community through paid volunteering days.
We aim to create an environment where you can succeed in a role which makes the most of your existing skills and develops new ones.
We are committed to equality, diversity and inclusion – bringing your whole self to work every day. We have hubs across the UK and many of our roles are flexible in location to help create a work-life balance that works for you.
View all jobs at Isio
⛔️ Isio are no longer taking applications for this job.
From the blog
Expert tips on actuarial career growth and development.
Starting a new job can be pretty scary, especially if it's your first actuarial role. But don't worry, we're here to help.
Managing a team of actuaries can be difficult. You need the right balance of technical and soft skills to lead a team that's productive, engaged and motivated.
Actuary Exam Bot was an AI tool that I launched in January 2023 to help trainee actuaries study and revise for exams.