Munich Re
Valuation Actuary
8mo ago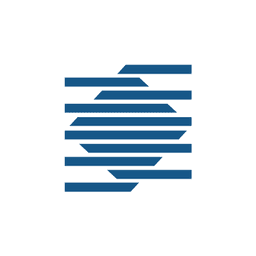 View all jobs at Munich Re
⛔️ Munich Re are no longer taking applications for this job.
Valuation Actuary
Munich Re is one of the top providers of reinsurance, primary insurance, and insurance-related risk solutions in the world. A unique position exists to be a part of that global success story.
This is an exciting, challenging opportunity to join LH2 Financial Reporting Team as Valuation Actuary. This team oversees valuation, reserving and financial reporting for Life and Health business of Munich Re entities in Asia markets (i.e., Southeast Asia, Malaysia Retakaful, Korea, Japan and MENA) and is embedded in the global Central Life Reserving team, which is covering all relevant global and local valuation bases including Solvency II, IFRS 17 and HGB.
Offer:
You will lead the supporting activities for Solvency II, IFRS 17, Local Statutory and HGB reporting for Asia entities
Responsible for mentoring and leading junior members
Perform regular experience monitoring, treaty performance analysis and assumption review
Maintain the valuation data, and ensure models and processes are up-to-date and with appropriate documentation
Close coordination with the heads of business units and finance departments to ensure treaties are accurately set up, valued and reported
Deliver high-quality information to management and relevant departments for their business decision-making
Provide support for business development activities
Maintain knowledge of current actuarial developments for multiple valuation bases (i.e., IFRS17) and developments in the (re)insurance industry across several markets
Close collaboration with the regional valuation team based in Singapore
You will have responsibility to lead ad-hoc projects or training
Profile:
Degree in Actuarial Science, Mathematics or Statistics
Qualified actuary of a recognised actuarial body (FSA, FIA, FIAI, FIAA or equivalent)
5+ years actuarial experience within the valuation function of life (re)insurance
Profound understanding of economic valuations (i.e., Solvency II or IFRS17)
Strong analytical, problem solving and research skills
Excellent verbal and written communication skills
Personality traits: responsible, proactive, adaptive, meticulous, team player but with the ability to work independently
Proficiency in excel (can perform complex functions), VBA and database management systems
Working knowledge of traditional life, health and financial reinsurance business is an advantage
Knowledge of other local specific reporting basis (i.e., Korea GAAP, Japan GAAP) is an advantage
Knowledge of Retakaful business is an advantage
About Munich Re
Our business model is based on the combination of primary insurance and reinsurance under one roof. We take on risks worldwide of every type and complexity, and our experience, financial strength, efficiency and first-class service make us the first choice for all matters relating to risk. Our client relationships are built on trust and cooperation. If you would be interested in helping shape the future as part of one of our teams, we look forward to hearing from you.
At Munich Re, we embrace, and value, the interaction of diverse backgrounds, experiences, perspectives and thought. This interaction is our foundation. Of our open culture and spirit of partnership. Of how our teams are built and cultivated. Of how we are supported and developed. And at the centre of this interaction is each of us.
View all jobs at Munich Re
⛔️ Munich Re are no longer taking applications for this job.
From the blog
Expert tips on actuarial career growth and development.
Starting a new job can be pretty scary, especially if it's your first actuarial role. But don't worry, we're here to help.
Managing a team of actuaries can be difficult. You need the right balance of technical and soft skills to lead a team that's productive, engaged and motivated.
Actuary Exam Bot was an AI tool that I launched in January 2023 to help trainee actuaries study and revise for exams.