Munich Re
Regional Actuary (Structured Solutions)
8mo ago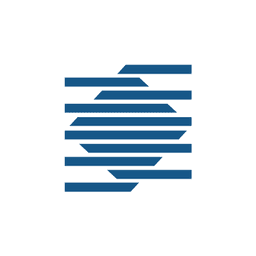 View all jobs at Munich Re
⛔️ Munich Re are no longer taking applications for this job.
Regional Actuary (Structured Solutions)
This is an additional position in Munich Re Life and Health 2 Regional Structured Solutions team and provides an exciting and challenging role with a focus on Structured Solutions transactions. Being within the regional unit will also expose you to major insurance markets in the Asia Pacific, Middle East & Africa regions.
About the role:
Strategic
Each Asian market is analysed together with the local office to determine possible Structured Solutions opportunities, and clients are segmented with a focus on the best potentials.
You will support as needed
Structuring
Each transaction is structured based on client needs, taking into account local and parent accounting requirements, local regulatory environment, client capital, tax, volatility issues, and MR structural advantages
You will help the team establish the best structure for meeting client's needs
Pricing
The products covered range from traditional life to unit linked products and their features need to be fully understood
The underlying assumptions are key, as well as internal Munich Re requirements
You will price/ review the local office pricing of the transactions to ensure that all risks are appropriately considered and our targets are being met
You will liaise with the local office (and client as appropriate)
Deal Approval
Each Structured Solutions transaction needs to be thoroughly reviewed and vetted by the regional office, and depending on the size, by head office.
You will work with internal stakeholders as required so that their needs are met and we have a timely and successful internal approval
Infrastructure
It's key that our underlying guidelines, standards, templates and frameworks are kept up to date and communicated with local teams.
You will assist in making sure these are current and understood by the appropriate parties
Profile:
Fellow, or working towards fellowship of a recognised actuarial body or equivalent (FSA, FIA, FFA or FIAA)
More than 3 years of actuarial experience in an direct, reinsurance or consulting environment.
Excellent verbal & written communication skills in English. Secondary language an advantage.
A highly-motivated team player
Knowledge of Solvency II, IFRS, US GAAP & RBC developments is an advantage
Strong experience and technical grounding with spreadsheets (i.e. can perform complex functions)
About Munich Re:
Our business model is based on the combination of primary insurance and reinsurance under one roof. We take on risks worldwide of every type and complexity, and our experience, financial strength, efficiency and first-class service make us the first choice for all matters relating to risk. Our client relationships are built on trust and cooperation. If you would be interested in helping shape the future as part of one of our teams, we look forward to hearing from you.
At Munich Re, we embrace, and value, the interaction of diverse backgrounds, experiences, perspectives and thought. This interaction is our foundation. Of our open culture and spirit of partnership. Of how our teams are built and cultivated. Of how we are supported and developed. And at the centre of this interaction is each of us.
View all jobs at Munich Re
⛔️ Munich Re are no longer taking applications for this job.
From the blog
Expert tips on actuarial career growth and development.
Starting a new job can be pretty scary, especially if it's your first actuarial role. But don't worry, we're here to help.
Managing a team of actuaries can be difficult. You need the right balance of technical and soft skills to lead a team that's productive, engaged and motivated.
Actuary Exam Bot was an AI tool that I launched in January 2023 to help trainee actuaries study and revise for exams.