Deloitte
Senior Actuarial Manager (Pensions)
8mo ago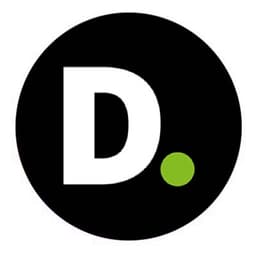 View all jobs at Deloitte
⛔️ Deloitte are no longer taking applications for this job.
Senior Actuarial Manager (Pensions)
Connect to your Industry
The Actuarial, Pensions and Rewards Practice within the Audit and Assurance Line is a rapidly growing team of actuaries, employee benefits specialists and modelling experts.
The team provides audit and assurance services to trustees and corporate sponsors of pension schemes.
The team has collectively over 200 years' experience and has an ambitious 5-year growth plan. In light of this we are currently seeking new members of staff to work within our pensions team.
From the outset, you'll enjoy exposure to a broad and varied client base, enabling you to increase your market knowledge across a wide range of industries.
Connect to your career at Deloitte
Deloitte drives progress. Using our vast range of expertise, that covers audit, risk advisory, and consulting services across tax, legal, business, technology and corporate finance, we help our clients become leaders wherever they choose to compete. To do this, we invest in outstanding people. We build teams of future thinkers, with diverse talents and backgrounds, and empower them all to reach for and achieve more.
What brings us all together at Deloitte? It's how we approach the thousands of decisions we make every day. How we behave, our beliefs and our attitudes. In other words: our values. Whatever we do, wherever we are in the world, we lead the way, serve with integrity, take care of each other, foster inclusion, and collaborate for measurable impact. These five shared values lead every decision we make and action we take, guiding us to deliver impact how and where it matters most.
Connect to your opportunity
Our Actuarial Managers will have responsibility for:
Independently testing pensions liability calculations and benchmark of proposed assumptions for corporate accounts.
Investigating and challenging the actuarial assumptions and methodologies used by corporate actuarial advisors.
Preparing and reviewing audit documentation.
Presenting our findings to Deloitte Audit teams, corporate pension managers, financial controllers, finance directors and/or audit committees.
Working on wider pensions, reward, HR and analytics projects from time to time.
We take your development very seriously. Our appraisal process is structured, transparent and interactive - you'll receive continuous training and on-going supportive feedback to achieve the goals that you set yourself. And with no glass ceilings, you will be able to make a difference here by really influencing and shaping the strategic direction of our practice.
Connect to your skills and professional experience
To qualify you will have:
Experience of delivering defined benefit pension work streams or projects, in a consulting or in-house environment;
Exposure to providing actuarial services to trustees and/or corporate sponsors;
Excellent facilitation and communication skills;
Experience of managing client relationships;
Solid team leadership experience;
Advanced level of Microsoft Excel.
Desirable:
Be FIA, FFA, AIA or AFA qualified or be making good progress towards an actuarial qualification or equivalent;
Knowledge of coding software (e.g. VBA, R and/or Python) is desirable but not essential.
Connect to your service line - Audit & Assurance
We know it's not just about the numbers. Often, we let the technology take care of those. It's about the creative and collective thinking or our people. That's where the true insight is found. We're redefining the future of audit. Come join us.
Personal independence
Regulation and controls are standard practice in our industry and Deloitte is no exception. These controls provide important legal protection for both you and the firm. We are subject to a number of audit regulations, one of which requires that certain colleagues abide by specific personal independence constraints. This can mean that you and your "Immediate Family Members" are not permitted to hold certain financial interests (shares, funds, bonds etc.) with audit clients of the firm. The recruitment team will provide further detail as you progress through the recruitment process.
Connect with your colleagues
"Deloitte is known for its flexible working environment and the support it offers to new parents. As a first-time mother I was a bit nervous joining the team, but the people around me have made it easy for me to manage my career around personal commitments. "
"I assumed the culture would be very corporate, however, I have worked with people who have different personalities and approaches to the way they work. We do have a clear brand, but everyone is encouraged to be themselves."
-Alice, Audit and Assurance
"The team I support works with one of Deloitte's biggest clients. To be involved with such an influential client so early in my career is really rewarding; I love it."
-Owen, Audit and Assurance
"The progression at Deloitte is steady and I've always felt in control of my own career path. You can learn something new here every day which I really enjoy."
-Ali, Audit and Assurance
Connect to your agile working options
Location: Birmingham, Leeds, London or Manchester.
You'll have the flexibility to work from your local Deloitte office, home or a client site as required. Your Work, Your Way: We call our hybrid working vision Deloitte Works. And it does. We trust you to make the right choices around where, when and how you work. You'll be able to make decisions about how you work best, to be collaborative, learn from colleagues, share your experiences, build the relationships that will fuel your career and prioritise your wellbeing. Having great conversations with your team and your leadership paves the way for great collaborative ways of working.
View all jobs at Deloitte
⛔️ Deloitte are no longer taking applications for this job.
From the blog
Expert tips on actuarial career growth and development.
Starting a new job can be pretty scary, especially if it's your first actuarial role. But don't worry, we're here to help.
Managing a team of actuaries can be difficult. You need the right balance of technical and soft skills to lead a team that's productive, engaged and motivated.
Actuary Exam Bot was an AI tool that I launched in January 2023 to help trainee actuaries study and revise for exams.