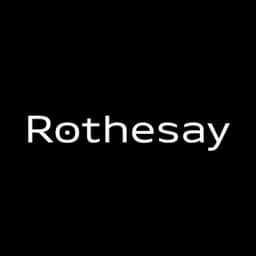 View all jobs at Rothesay
⛔️ Rothesay are no longer taking applications for this job.
Graduate (Actuarial Programme)
Rothesay is a UK insurance company purpose built to protect pensions. We are the largest specialist pension insurer in the UK, managing over £50bn of assets and securing pensions for over 810,000 people. We secure pensions for over 170 pension schemes and insurers including British Airways, Post Office, ASDA, National Grid and Aegon.
At Rothesay, we are striving to transform our industry. We believe deeply in creating real security for the future and our leadership in finding new and better ways to do that is the key to our success. To do that, we need the very brightest original thinkers to bring creativity as well as rigour. Rothesay is a rewarding place to work, where quality people can thrive and prosper. We pride ourselves on the connections our people build, many of whom have been with us for over ten years.
The role
We have vacancies in the Pricing and Reinsurance team and the Capital team. The Pricing and Reinsurance team focuses on the pricing, underwriting, negotiation and execution of new pension and reinsurance deals, working with a focus on the largest deals in the market. The Capital team focuses on life insurance reporting and the monitoring of regulatory and economic capital, the computation of balance sheet impacts for a wide range of prospective asset and liability transactions, and delivering strategic regulatory-driven projects.
Candidates would be expected to study for the Institute and Faculty of Actuaries (IFoA) qualification with an expected specialism in pensions or life insurance. When you join us, your work will be highly varied involving all aspects of pensions and insurance actuarial work, and will involve significant interaction both internally with other teams and disciplines throughout the business, and externally, with clients and advisors. You will need to be able to balance teamwork, intellectual curiosity and leadership potential with a passion for excellence and an interest in the financial markets.
What we offer
A meritocratic, driven and stimulating environment where success and achievement are rewarded
Work with support from leaders in the industry and excellent on-the-job training supplemented with class-based business training where best applied
A competitive starting salary with a performance related bonus
A full study support package (including a study budget and up to 40 study days per year) will be provided as you work towards your IFoA fellowship qualification
What we are looking for
We recruit from all academic disciplines; although a high degree of numeracy is essential.
Impeccable academic credentials are essential. You must have an expected degree minimum of a 2:1 or equivalent from a leading university.
Internships & work experience in the financial services sector is desired but not essential.
You will need to demonstrate a clear interest and intellectual curiosity in the financial markets and an interest in applying your knowledge and skills to the pension insurance market.
You must be available for permanent work within 2 months of your graduation in 2022
Fluency in English is a prerequisite.
Inclusion
Rothesay actively promotes diversity and inclusivity. We know that our success depends on our people and that by nurturing a culture that values difference, we create a stronger, more dynamic business. We welcome applications from all qualified candidates, regardless of race, colour, religion, gender, gender identity or expression, sexual orientation, national origin, genetics, disability or age.
View all jobs at Rothesay
⛔️ Rothesay are no longer taking applications for this job.
From the blog
Expert tips on actuarial career growth and development.
Starting a new job can be pretty scary, especially if it's your first actuarial role. But don't worry, we're here to help.
Managing a team of actuaries can be difficult. You need the right balance of technical and soft skills to lead a team that's productive, engaged and motivated.
Actuary Exam Bot was an AI tool that I launched in January 2023 to help trainee actuaries study and revise for exams.