Canada Life
Senior Actuary (Pricing)
8mo ago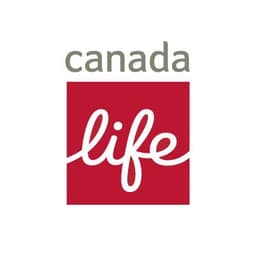 View all jobs at Canada Life
⛔️ Canada Life are no longer taking applications for this job.
Senior Actuary (Pricing)
Canada Life UK looks after the retirement, investment, and protection needs of individuals, families, and companies. We help to build better futures for our customers, our intermediaries, and our employees by operating as a modern, agile, and welcoming organization.
Part of our parent company Great-West Lifeco, Canada Life UK has operated in the United Kingdom since 1903. We have hundreds of respected and supported employees committed to doing the right thing for our customers and colleagues.
Canada Life UK is transforming to create a more customer-focused business by providing our customers with expertise on financial and tax planning, offering home finance and annuities propositions, and providing collective fund solutions to third-party customers.
Responsible for the approach within pricing of equity release mortgage products and ensuring appropriate actuarial controls and monitoring of pricing are in place, they will ensure maintenance of and compliance with corporate policies and standards. In addition, this role will manage, motivate, and develop the performance of a small group of individuals in their team as required.
Production of pricing reports and pricing proposals in accordance with the company's standards and policies for the ERM products.
Communication of pricing reports and other actuarial investigations to senior executives (MD Retirement, CFO, Head of Actuarial Function, etc.) and provide recommendations to senior executives to ensure a successful business operation.
Act as a subject matter expert and work with the Equity Release team and the Product team on project workstreams as required.
Responsibility for development of ERM modelling assumptions.
Oversee the development and maintenance of the pricing team's version of the ERM models in accordance with the Technical Actuarial Standards (where relevant), End User Computing and Model Risk Management and Validation Standard. Play a key role in discussions in developing the ERM PIM.
Feed into the derivation of annuity pricing yields and required capital, ensuring the pricing approach is in line with capital requirements and consistent with the approach under the Partial Internal Model (PIM).
Oversee the production of pricing and new business MI from the Equity Release team ensuring consistency of assumptions and presentation.
Proactively share Equity Release modelling knowledge with the Canada Life pricing team. Develop the skills and knowledge of the team so that they have the expertise to achieve business requirements as well as maximizing individual development.
Provide appropriate support to the wider team to implement recommendations/facilitate change to support the requirements of the business.
Keeping abreast of industry issues and developments to ensure the business processes and strategies are in line with the industry.
What you'll like about working here
As a Canada Life UK colleague, you'll receive a competitive salary and comprehensive reward package including income protection, private medical insurance and life assurance, along with a generous pension and bonus scheme. You'll also receive the support you need with your personal and professional development.
Diversity and inclusion
Canada Life is committed to a diverse and inclusive workplace. Our role as an employer of choice is to provide the right environment for talented people to do their best work, by respecting, understanding, and valuing individual differences.
We appreciate that everyone has different work and life responsibilities. We're happy to discuss flexible working arrangements, including part-time, for any of our roles should this be a requirement for you.
View all jobs at Canada Life
⛔️ Canada Life are no longer taking applications for this job.
From the blog
Expert tips on actuarial career growth and development.
Starting a new job can be pretty scary, especially if it's your first actuarial role. But don't worry, we're here to help.
Managing a team of actuaries can be difficult. You need the right balance of technical and soft skills to lead a team that's productive, engaged and motivated.
Actuary Exam Bot was an AI tool that I launched in January 2023 to help trainee actuaries study and revise for exams.