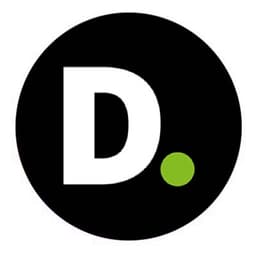 View all jobs at Deloitte
⛔️ Deloitte are no longer taking applications for this job.
Actuarial Manager (P&C)
Connect to your Industry
Join Deloitte's leading Actuarial Insurance practice and apply your skills in projects reaching beyond traditional actuarial boundaries. You'll work with colleagues and clients in Audit, Tax, Consulting and Financial Advisory - exposing you to cutting edge actuarial work in a strategic, consulting and transactional context. Here you'll develop an impressive range of commercial consulting skills that will increase your career options and opportunities markets.
Connect to your career at Deloitte
Deloitte drives progress. Using our vast range of expertise, that covers audit, risk advisory, and consulting services across tax, legal, business, technology and corporate finance, we help our clients become leaders wherever they choose to compete. To do this, we invest in outstanding people. We build teams of future thinkers, with diverse talents and backgrounds, and empower them all to reach for and achieve more.
What brings us all together at Deloitte? It's how we approach the thousands of decisions we make every day. How we behave, our beliefs and our attitudes. In other words: our values. Whatever we do, wherever we are in the world, we lead the way, serve with integrity, take care of each other, foster inclusion, and collaborate for measurable impact. These five shared values lead every decision we make and action we take, guiding us to deliver impact how and where it matters most.
Connect to your opportunity
Our practice has both breadth and technical depth which is increasingly important in an ever changing regulatory landscape. You can expect to be involved in a wide variety of assignments, managing the delivery of our client projects and supporting the development of our teams, propositions and brand. The key services that you could be involved in include:
Reserving (GAAP, Lloyd's & London Market, Solvency II technical provisions, audit support);
Mergers & Acquisitions transaction advisory
Finance, Capital and Business Partnering transformation; and
Underwriting & Pricing Transformation.
Connect to your skills and professional experience
Essential:
Experience of the non-life insurance industry.
Strong reserving background, including experience across several lines.
The ability to apply your knowledge in practical and commercial situations.
Track record of being able to take ownership of and complete packages of work or small projects successfully.
Self-starting; able to build rapport and relationships.
Experience of talent development (e.g. performance management for junior team members, mentorship or coaching of individuals).
Desirable:
Knowledge of VBA, Power BI, R advantageous
Connect to your service line - Consulting
Distinctive thinking, deep expertise, and collaborative working. That's what connects us. That's what makes us Deloitte. If you want to help solve some of the biggest challenges around, join us. Together, we'll make an impact that matters.
Personal independence
Regulation and controls are standard practice in our industry and Deloitte is no exception. These controls provide important legal protection for both you and the firm. We are subject to a number of audit regulations, one of which requires that certain colleagues abide by specific personal independence constraints. This can mean that you and your "Immediate Family Members" are not permitted to hold certain financial interests (shares, funds, bonds etc.) with audit clients of the firm. The recruitment team will provide further detail as you progress through the recruitment process.
Connect with your colleagues
"The great culture, flexibility, and range of experiences that Deloitte offers is what sets this firm apart. In Human Capital, Deloitte is far ahead of any of our immediate competitors."
-Sophia, Consulting
Connect to your agile working options
Location: London
Your Work, Your Way: We call our hybrid working vision Deloitte Works. And it does. We trust you to make the right choices around where, when and how you work. You'll be able to make decisions about how you work best, to be collaborative, learn from colleagues, share your experiences, build the relationships that will fuel your career and prioritise your wellbeing. Having great conversations with your team and your leadership paves the way for great collaborative ways of working.
You'll be joining one of our innovative virtual communities. Which means you can join any of our offices and we will do our best to accommodate. You'll have the flexibility to work from home or a client site as required. You'll also have access to a number of local collaboration spaces where you can meet with colleagues when needed to support your role. Our hybrid-working model enables our people to collaborate, connect and innovate in both a virtual and physical capacity.
You'll have all the support you need to succeed, including robust tech and home workstation set-up guidance, as well as access to a variety of flexible working spaces and all sorts of social activities for you to join. We're continually innovating our working practices too, so you can expect to see new and exciting technology developments coming soon.
The future of work is evolving fast and we're already leading the way, by enabling flexibility for our people, and making it easy for us all to connect and collaborate.
View all jobs at Deloitte
⛔️ Deloitte are no longer taking applications for this job.
From the blog
Expert tips on actuarial career growth and development.
Starting a new job can be pretty scary, especially if it's your first actuarial role. But don't worry, we're here to help.
Managing a team of actuaries can be difficult. You need the right balance of technical and soft skills to lead a team that's productive, engaged and motivated.
Actuary Exam Bot was an AI tool that I launched in January 2023 to help trainee actuaries study and revise for exams.