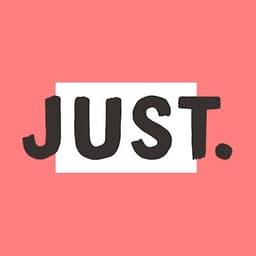 View all jobs at Just
⛔️ Just are no longer taking applications for this job.
DB Actuarial Analyst
Role Overview
You will undertake pricing and actuarial input required to support delivery of the DB Business Plan. This will include all aspects of BAU delivery and other ad hoc requirements.
This is a great opportunity for someone early on in their actuarial career, with a few exam passes, to join a small team with good potential for growth
Key Responsibilities
Support senior DB pricing team members in accurate and timely delivery of new business quotations.
Populate and run pricing models to calculate premiums, including manipulation of data, assumption setting and calculation of all associated pricing metrics in line with the agreed pricing basis and governance processes in place.
Produce initial draft of internal sign off documentation required for each quotation.
Produce initial draft of quotation documents to be issued externally
Key Skills
2.1 or above in a maths related degree and working towards your FIA qualification.
Excellent communication skills
Understanding of actuarial principles and techniques
Familiarity with DB pension scheme benefits and regulation is desirable
Overview of Company
We're a specialist UK financial services group focusing on attractive segments of the UK retirement income market but guess what, we're not your traditional financial services company and we're not just looking for traditional financial services people.
We need agile operators, who can quickly find solutions and are committed to doing the right thing for our customers. To fulfil our purpose to help people achieve a better later life.
In 2021 we were named as one of the UK's 100 Best Large Companies to work for and accredited as a 2-star organisation, representing outstanding levels of engagement. Alongside these we were also recognised as one of the Financial Services' 30 Best Companies to Work For, London's 75 Best Large Companies to Work For, South East's 100 Best Companies to Work For and Northern Ireland's 10 Best Companies to Work For. We're extremely proud to have achieved this against the backdrop of the pandemic and the many challenges it posed to our colleagues and customers.
Benefits
Such as a Competitive Salary, Pension Scheme and Life Assurance
Along with 25 Days Annual Leave plus an Additional Day on us for your Birthday
Private Medical Cover and Income Protection, just in case
A Bonus Scheme that takes a balanced approach and looks at both `in role performance' but also `the behaviours and attitudes you exhibit at work'.
FREE access to the Headspace App, a 24/7 Employee Assistance Helpline and Trained Physical & Mental Health First Aiders (On-Site)
Plus, we have a variety of Employee Funded Benefits available to our Employees via our Online Benefits Portal
View all jobs at Just
⛔️ Just are no longer taking applications for this job.
From the blog
Expert tips on actuarial career growth and development.
Managing a team of actuaries can be difficult. You need the right balance of technical and soft skills to lead a team that's productive, engaged and motivated.
Actuary Exam Bot was an AI tool that I launched in January 2023 to help trainee actuaries study and revise for exams.
The actuarial profession is growing quickly and competition for jobs is high.