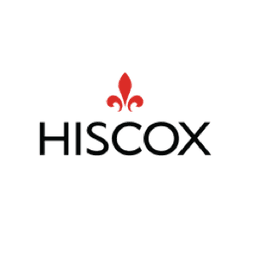 View all jobs at Hiscox
⛔️ Hiscox are no longer taking applications for this job.
Pricing Analyst
About the team/division
Our team of over twenty underwriters and pricing analysts focus on Property lines written within the London Market. Methods of placement range from Binders and line slips to direct and facultative, shared and layered open market placements.
We are looking for an analyst to join our pricing team on to work across all the classes but with a heavy focus on the Flood line. The role will involve a mix of risk pricing, exposure management, reporting, portfolio analytics, research, model development and process improvements.
The strategy for the Property team is to build upon a profitable, enviable book of core clients and coverholders. We actively manage the size of the portfolio based on market conditions and our internal view of risk.
Expectations are high, but the team enjoy a well-established, lead market position and have an excellent track record of outperforming our peers – the challenge will be not just to maintain this, but to drive it forward in an ever evolving market place.
What you'll be doing in the role
Working day to day with the senior pricing analysts and exposure management team on the Flood rollup.
Working day to day with the senior pricing analysts and underwriters to supporting the underwriting process via risk pricing, analytics and reporting.
Working with IT and change teams across a mix of continuous improvement tasks, bug fixes and broader project work as part of the HiscoxPlus, Bordereaux Data and Exposure Management improvement workstreams.
Performing portfolio optimisation and other analytical work with a focus on commercially applicable results.
Enhancing our view of risk via research projects. Working with our senior pricing analysts, group cat research and data science teams to further our understanding of property perils.
Support the pricing team with our regular deliverables such as loss ratio parameterisation, QMR reporting, QMB returns, reforecast EP curves and RI purchase exhibits.
The Candidate
We are looking for an individual who is analytical, driven and detail orientated with a passion for excellent execution. You will need to be articulate and exhibit a track record of good decision making skills, working under pressure and to tight deadlines, with an ability to quickly understand problems and implement solutions.
Pricing, catastrophe modelling or exposure management experience is desirable but more important is a good understanding of the nuances involved in performing detailed analytics combined with a strong commercial mindset.
Our must haves
Excellent mathematical and analytical skills; the team is primarily involved in catastrophe modelling and actuarial analysis and the individual must be willing to embrace and develop this aspect of their skillset.
At least 12 months of experience in an analytical role.
Good working knowledge of at least one of SQL, R or Python and at least one of Excel, Tableau or Power BI.
A driven individual and effective team worker.
Ability to prioritise work and manage effectively and accurately under pressure, ensuring that deadlines are met.
A confident communicator with demonstrable communication skills, both oral and written.
Nice to have
2 years of pricing, catastrophe modelling, exposure management or similar experience
Related actuarial experience such as insurance reserving, capital modelling or reinsurance analytics
Experience of London market binder business
About Hiscox
As an international specialist insurer we are far removed from the world of mass market insurance products. Instead we are selective and focus on our key areas of expertise and strength - all of which is underpinned by a culture that encourages us to challenge convention and always look for a better way of doing things.
We insure the unique and the interesting. And we search for the same when it comes to talented people. Hiscox is full of smart, reliable human beings that look out for customers and each other. We believe in doing the right thing, making good and rebuilding when things go wrong. Everyone is encouraged to think creatively, challenge the status quo and look for solutions.
Scratch beneath the surface and you will find a business that is solid, but slightly contrary. We like to do things differently and constantly seek to evolve. We might have been around for a long time (our roots go back to 1901), but we are young in many ways, ambitious and going places.
Some people might say insurance is dull, but life at Hiscox is anything but. If that sounds good to you, get in touch.
Diversity and flexible working at Hiscox
At Hiscox we care about our people. We hire the best people for the job and we're committed to diversity and creating a truly inclusive culture, which we believe drives success. We also understand that working life doesn't always have to be 'nine to five' and we support flexible working wherever we can. No promises, but please chat to our resourcing team about the flexibility we could offer for this role.
View all jobs at Hiscox
⛔️ Hiscox are no longer taking applications for this job.
From the blog
Expert tips on actuarial career growth and development.
Managing a team of actuaries can be difficult. You need the right balance of technical and soft skills to lead a team that's productive, engaged and motivated.
Actuary Exam Bot was an AI tool that I launched in January 2023 to help trainee actuaries study and revise for exams.
The actuarial profession is growing quickly and competition for jobs is high.