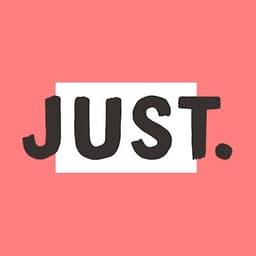 View all jobs at Just
⛔️ Just are no longer taking applications for this job.
Graduate Actuarial Analyst
Role Overview
You will be trained to support the delivery of the Group's actuarial reporting requirements for Solvency II, IFRS, EV and risk-based capital metrics and support the delivery of actuarial analysis to support the objectives of the Finance, ALM, Capital and Investment teams.
This is an excellent opportunity for someone with a technical degree who is looking to build a career as an Actuary. You will be joining one of the larger teams in the business and have a varied role with significant stakeholder exposure at 'Head Of' levels so you will need to comfortable with this. The role will involve a good mix of regular monthly reporting and ad hoc / project work and the business will also support you with your IFoA exams.
Key Responsibilities
To support and perform production of Group actuarial reports and relevant analysis, including IFRS, Solvency I, Solvency II, economic capital and MCEV, and deliver reinsurer reporting requirements in line with Group treaties
To support and perform the review of methodologies and assumptions deployed in actuarial systems used to fulfil the team's objectives. To develop and improve the modelling methodologies and reporting tools used and test reporting tools developed by the IT function and Actuarial Systems
To input into the development of responses to requests from UK regulators
To operate a robust control framework for the production of results including maintaining appropriate documentation and compliance with relevant requirements (including TASs
Key Skills
Recent graduate in a technical degree
Good verbal, written communication and interpersonal skills, with the ability to present complex financial concepts in a clear and concise manner
Good problem analysis and resolution skills
Logical thinker
Overview of Company
We're a specialist UK financial services group focusing on attractive segments of the UK retirement income market but guess what, we're not your traditional financial services company and we're not just looking for traditional financial services people.
We need agile operators, who can quickly find solutions and are committed to doing the right thing for our customers. To fulfil our purpose to help people achieve a better later life.
In 2021 we were named as one of the UK's 100 Best Large Companies to work for and accredited as a 2 star organisation, representing outstanding levels of engagement. Alongside these we were also recognised as one of the Financial Services' 30 Best Companies to Work For, London's 75 Best Large Companies to Work For, South East's 100 Best Companies to Work For and Northern Ireland's 10 Best Companies to Work For. We're extremely proud to have achieved this against the backdrop of the pandemic and the many challenges it posed to our colleagues and customers.
Company Benefits
Such as a Competitive Salary, Pension Scheme and Life Assurance
Along with 25 Days Annual Leave plus an Additional Day on us for your Birthday
Private Medical Cover and Income Protection, just in case
A Bonus Scheme that takes a balanced approach and looks at both `in role performance' but also `the behaviours and attitudes you exhibit at work'
FREE access to the Headspace App, a 24/7 Employee Assistance Helpline and Trained Physical & Mental Health First Aiders (On-Site)
Plus we have a variety of Employee Funded Benefits available to our Employees via our Online Benefits Portal
View all jobs at Just
⛔️ Just are no longer taking applications for this job.
From the blog
Expert tips on actuarial career growth and development.
Managing a team of actuaries can be difficult. You need the right balance of technical and soft skills to lead a team that's productive, engaged and motivated.
Actuary Exam Bot was an AI tool that I launched in January 2023 to help trainee actuaries study and revise for exams.
The actuarial profession is growing quickly and competition for jobs is high.