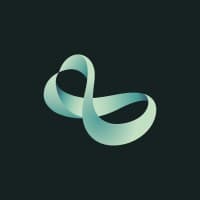 View all jobs at Convex
⛔️ Convex are no longer taking applications for this job.
Actuarial Manager
The Actuarial Function (Defence) sits under the Group CFO who has responsibility for the Actuarial, Data and Finance team. Actuarial's purpose is to improve risk-based decision making of the Underwriting teams and thereby influence the successful delivery of the underwriting business plan. The team achieves this by working closely with the Portfolio Optimisation (PO) (Offence), Underwriting and Finance teams in supporting the business with Actuarial oversight and insights through data analytics as well as fulfilling regulatory reporting requirements. The PO and Actuarial teams operate an offensive and defensive strategy which allows creative thinking and new ways of working to create a truly data lead insurance business.
Key Responsibilities
Supporting the Actuarial Directors with
implementing the defensive strategy
influencing the build of the infrastructure, tools and reporting to opine on the appropriateness of underwriting, reinsurance, technical provisions, and risk management
leading in the strategic use and development of data (both internal and external) to gain insight that shapes future strategy and, collaborating with Underwriting and PO to navigate these and deliver consistent, market-beating results
Responsible for ensuring the Reserving parameters represent the risk Convex takes and are part of a consistent technical view of Risk across Convex
Engagement with the business to ensure that analysis has a commercial lens and analysis is well understood and communicated
Contribute to the design and build of the Reserving transformation project. We are coming to the end of Phase 1 which provides us with a diagnostic, data-led Reserving model.
Phase 2 will give Convex a market leading, largely automated Reserving process allowing us to reserve in a day and produce high quality analysis to improve business outcomes
Working closely with the offshore Centre of Excellence to ensure the model and process reflects the design, methodology and outcomes you require
Managing a small team to deliver the above
Continuous learning so Convex can remain market-leading in providing insight from data using the most appropriate techniques
Skills Knowledge and Expertise
Nearly / Newly Qualified Actuary
Good (re)insurance industry experience, with a focus on commercial lines
Reserving experience
A team player with an enjoyment for getting stuck into the numbers
Exceptional quantitative and qualitative analysis skills
Proven ability to work with speed and accuracy, and pick up new concepts quickly
Strong verbal and written communication skills
Benefits
Competitive Salary
30 days Annual Leave
Birthday Leave
10% Employer Pension Contribution
Private Health Insurance Medical Cover
Life Assurance Cover
Annual Health Check
3 days of Volunteer Leave each year
10 days of help with care (elder/ childcare) through Bright Horizons
Give as You Earn
Cycle to Work
Season Ticket Loan
About Convex Insurance
In 2019, Stephen Catlin and Paul Brand co-founded Convex with $1.7bn of initial committed capital to underwrite insurance and reinsurance for complex specialty risks. The company received an A.M. Best rating of A- (Excellent) and regulatory approval to operate in London and Bermuda.We have also welcomed leaders in their fields from across the insurance industry, bringing a diversity of thought and approach.
We live our values in every facet of our business:
Earn our reputation: Everything we do affects how others see us. Our success depends upon our reputation, for which all of us share responsibility.
Straightforward and fair: We tell it like it is, with fairness, dignity and respect. We strive to do the right thing always, however hard it seems.
Determined to improve: However good we are, we are not complacent. We know we can always be better and we never stop trying to improve.
Inspired by opportunity: We come to the market and to every client engagement without baggage. There is no limit to what we can achieve together.
Enjoy being different: We feel positive about change and we are not afraid to try new things in our quest for a better way for clients, stakeholders and colleagues to do business.
View all jobs at Convex
⛔️ Convex are no longer taking applications for this job.
From the blog
Expert tips on actuarial career growth and development.
Managing a team of actuaries can be difficult. You need the right balance of technical and soft skills to lead a team that's productive, engaged and motivated.
Actuary Exam Bot was an AI tool that I launched in January 2023 to help trainee actuaries study and revise for exams.
The actuarial profession is growing quickly and competition for jobs is high.