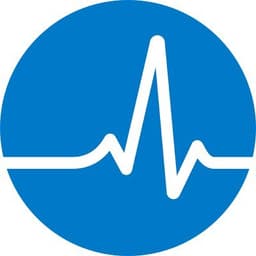 View all jobs at Bupa
⛔️ Bupa are no longer taking applications for this job.
Actuarial Pricing Analyst
Hybrid working: up to 4 days per week working from home
Salary: £45K - £54K per annum + excellent benefits
Here you'll be welcomed. We champion diversity and we understand the importance of our people representing the communities and customers we serve. You'll find an inclusive environment where you can be yourself and where everyone is driven by the same purpose – helping people live longer, healthier, happier lives and making a better world.
No matter your role, you'll have an opportunity to do work that matters. Making a difference to the lives of our customers each and every day.
Role Overview
This role is in Bupa's UK Insurance business and you'll be part of the actuarial team responsible for the pricing and analytics for one or more of our insurance products. We're responsible for developing and delivering the pricing strategy in support of Bupa's strategic goals. This will involve the analysis of the historical performance of the existing portfolio, identifying the drivers of trends and outcomes, putting forward recommended pricing actions, and modelling the likely future impact of these actions. In all of this work there will be a clear focus on treating customers fairly and ensuring good outcomes for them.
What you'll do:
You'll support the development of new products and benefit features and support the pricing of any relevant new product or benefit changes.
You'll also be carrying out analysis and investigations of an actuarial nature, covering topics such as new business conversion rates, retention, competitor pricing, customer complaints and decision-making, expense allocation and long-term profitability by customer segment.
A typical day will involve extracting, refining and enriching data, building and running models using advanced analytical techniques, interpreting results and providing insight and recommendations. Work will be documented in line with the Technical Actuarial Standards and you'll contribute to the drafting of reports and presentations for consumption by senior stakeholders.
You will work closely with colleagues in other teams such as Sales, Finance, Customer Insights, Product & Proposition, Clinical Policy and Healthcare Analytics on a range of projects and initiatives. You'll also work with our colleagues in the Actuarial Technical Hub to understand claims inflation and its impact on product performance, and to ensure that the impact of our pricing work is taken into account in reporting and planning.
What you'll bring:
The role holder is expected to have the following experience and qualification/s:
Experience in pricing in general insurance or health markets.
Practical knowledge of some of the following types of models: Generalised Linear Modelling or machine learning; econometrics such as price optimisation; lifetime value value modelling.
Strong numerical and analytical skills demonstrated through previous experience.
Strong communication skills, including the ability to present technical information and ensure it is understood by various stakeholders.
Advanced PC skills including Excel, Word, and PowerPoint.
Experience with SAS, Emblem and Radar essential.
Experience with R would be an advantage.
Good progression towards the IFoA qualification (or equivalent) would be an advantage.
Put fair treatment of customers at the heart of what you say and do. Be courageous and speak up if you believe our products or services do not deliver what we have led our customers to expect
Be accountable and take ownership for ensuring you are familiar with all regulatory requirements that fall within the remit of your role and comply with them at all times. Seek guidance if you need support understanding your regulatory requirements. Notify, without delay, any potential or actual breach of regulation
To maintain governance and control requirements, ensuring all internal governance requirements are met, including full compliance with all policies, audit actions, monitoring actions and risk appetite
Maintain a suitable level of oversight over those responsibilities that have been delegated to other individuals for which you remain accountable
Provide a suitable level of regular Management Information to those accountable individuals where responsibility has been delegated to you
Why Bupa?
We are a health insurer and provider. With no shareholders, our customers are our focus. We reinvest profits into providing more and better healthcare for the benefit of current and future customers.
Our benefits are driven by what matters to our people. It's important to us that these benefits support a work-life balance that keeps people healthy, both mentally and physically. As an Actuarial Pricing Analyst you'll be eligible for:
25 days holiday, increasing through length of service, with option to buy or sell
Bupa health insurance as a benefit in kind
An enhanced pension plan and life insurance
Annual performance-based bonus
Onsite gyms or local discounts where no onsite gym available
Various other benefits and online discounts
Diversity and Inclusion
Bupa is committed to making sure that every applicant is assessed solely on personal merit and qualifications. We actively celebrate the diversity of our colleagues and provide an inclusive environment so you can bring your true self to Bupa. We'll make sure you are treated fairly. That's why we're happy to offer reasonable adjustments as part of our recruitment process to anyone that needs them.
View all jobs at Bupa
⛔️ Bupa are no longer taking applications for this job.
From the blog
Expert tips on actuarial career growth and development.
Managing a team of actuaries can be difficult. You need the right balance of technical and soft skills to lead a team that's productive, engaged and motivated.
Actuary Exam Bot was an AI tool that I launched in January 2023 to help trainee actuaries study and revise for exams.
The actuarial profession is growing quickly and competition for jobs is high.