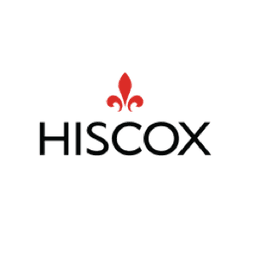 View all jobs at Hiscox
⛔️ Hiscox are no longer taking applications for this job.
Reserving Actuary
The role
Reserving Actuary - nearly/newly qualified
You will be responsible for the day-to-day reserving process across multiple lines of business culminating in a quarterly cycle of reserve analyses including IFRS assessment in order to inform business performance and satisfy regulatory and statutory requirements.
You will build effective working relationships across many different stakeholders throughout the entire business (internal and external).
You will specialise in specific lines of business and be the "go-to person" for these areas, as well as contributing to the team's wider analysis and outputs.
All members of the team are expected to develop expertise in more than one area and to contribute on an ongoing basis to the continual process improvement.
Being highly organised and efficient will be critical in this role, with the ability to manage your own work load and to deliver high quality outputs within tight deadlines. You'll be someone who isn't about the status quo, you'll have the drive and confidence to challenge ideas and processes, think broadly about the business and the services we can offer. Being able to communicate technical terms to a wider audience will be important in this role; not all our stakeholders come from an Actuarial background, and it's our job to ensure they understand the ideas we are proposing to achieve buy-in.
Principle Accountabilities:
Conducting reserves analysis with and lead initial review work. Able to build new reserving models and parametrise existing models in Tyche with supporting work in ResQ (development curves, IELRs, method selection etc.) and be able to articulate and document key judgments to senior actuaries
Help train junior members of the Group actuarial team
Develop strong working relationships with key stakeholders across the business
Key contributor and initiator to the actuarial and finance projects
Business partnering, bringing new insights and add-value
Operate key reserving controls and work within a peer review framework
Person Specification:
Must be familiar with standardised reserving methods and have hands on experience of parameterising development curves, selecting IELRs and justifying modelled results to managers. A solid understanding of rate making principles (loss cost trend, on-leveling, etc) is also important
Experience of producing Solvency II technical provisions would be beneficial as would any report production experience (e.g. Reserving committee packs)
Credible across the business and able to build strong relationships, in particular with underwriters
Highly results driven, with the energy and determination to succeed in a very fast paced environment where the pace of response is critical to success
Excellent written and verbal communication skills, capable of working with people at all levels internal and external to the business
Must be able to demonstrate significant achievement in your pursuits to date
Experience of working in non-reserving functions for breadth of knowledge
Commercial Awareness
A genuine commercial operator: streetwise and a certain toughness of spirit. Must be positive and optimistic and be able to express these views across the business
Qualifications & Experience
Minimum, 2:1 degree
Qualified Actuary or close to Qualifications completed
At least 5 years of general insurance experience with in particular very strong reserving experience on casualty lines of business with exposure to the US markets and insurance coverages a major plus
Demonstrable process improvement experience
Experience with SQL and general data management
Experience of relevant software tools such as ResQ, Tableau, Tyche or similar applications
Why Hiscox?
As an international specialist insurer we are far removed from the world of mass market insurance products. Instead, we are selective and focus on our key areas of expertise and strength – all of which is underpinned by a culture that encourages us to challenge convention and always look for a better way of doing things.
We insure the unique and the interesting. And we search for the same when it comes to talented people. Hiscox is full of smart, reliable human beings that look out for customers and each other. We believe in doing the right thing, making good and rebuilding when things go wrong. Everyone ins encouraged to think creatively, challenge the status quo and look for solutions.
Scratch beneath the surface and you will find a business that is solid, but slightly contrary. We like to do things differently and constantly seek to evolve. We might have been around for a long time (our roots go back to 1901), but we are young in many ways, ambitious and going places.
Some people might say insurance is dull, but life at Hiscox is anything but. If that sounds good to you, get in touch.
View all jobs at Hiscox
⛔️ Hiscox are no longer taking applications for this job.
From the blog
Expert tips on actuarial career growth and development.
Managing a team of actuaries can be difficult. You need the right balance of technical and soft skills to lead a team that's productive, engaged and motivated.
Actuary Exam Bot was an AI tool that I launched in January 2023 to help trainee actuaries study and revise for exams.
The actuarial profession is growing quickly and competition for jobs is high.