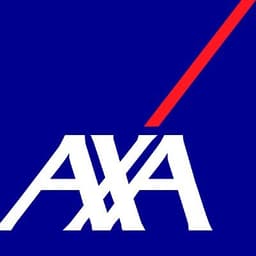 View all jobs at AXA
⛔️ AXA are no longer taking applications for this job.
Senior Actuarial Analyst
The Actuarial team are looking to recruit an enthusiastic actuarial professional to assist the Capital leads in the review of the annual internal model parameterisation process and quarterly volume updates by performing analysis to determine whether inputs and results are appropriate, complete and accurate.
Reporting to the Capital Manager for AXA, in this role, the Senior Actuarial Analyst will join team and will be involved in working closely with the Capital leads within the Function to assist in the development, maintenance, calibration and embedding of risk-adjusted financial models for AXA Insurance, and in providing an actuarial opinion and second line of defence on insurance risk activities.
At AXA we're adopting a Hybrid way of working, empowering our people to balance their time between home and the office/ our London office in a way that works best for them, their team and our customers.
What you'll be doing:
Support the Capital leads in the timely production of capital assessments and other solvency requirements
Support the team's population, construction, running and maintenance of the Internal Model across AXA Insurance Personal Lines & Commercial Lines. The principal tool used is ReMetrica.
Lead in the second line review of the P&C assumptions calibrations for insurance risk.
Support the development and maintenance of the Internal model to ensure compliance with the risk measurement requirements evolving within local regulatory rules. In particular participate and contribute to group working parties and develop appropriate model evolution plans for implementation.
Assist in the delivery of regulatory and other requirements to ensure continuing approval for the insurance risk elements of the internal model for capital assessment.
Deliver appropriate actuarial analysis and research to support business goals and drive strategy as may be requested from time to time.
Collaborate with other colleagues in the wider UK Actuarial Function on latest developments.
Ensure processes and controls are undertaken and evidenced appropriately in a timely manner.
Qualifications:
Experience in a General Insurance function with exposure to working in a Capital and/or Reserving or similar role.
Knowledge of GI Actuarial softwares - Igloo / ResQ / Remetrica / Tyche (we use Remetrica)
Good mathematical and statistical skills.
Strong modelling skills
Background of having worked on an Internal Model or Standard Formula calculation
Ability to design, undertake and communicate analyses under supervision from more experienced technical specialists
You will have excellent project management and communication skills including the ability to explain complex concepts clearly both verbally and in writing to senior stakeholders.
As a precondition of employment for this role, you must be eligible and authorised to work in the United Kingdom.
This position has been defined as an Insurance Distribution Directive (IDD) role under the IDD regime which means that in addition to pre-employment screening checks, the successful candidate will be subject to background screening every 4 years with an annual declaration in interim years.
About AXA
With a presence in over 60 countries, and 165,000 employees serving the needs of 107 million customers, AXA is big.
But never too big to care for every single person who works here. So when you join us, we promise to put our collective might behind you and your career.
You'll work in an open and supportive environment where you'll be developed, challenged and encouraged to move around to achieve even bigger and better things – nationally and internationally. You'll learn directly from senior leaders, from the best in our business. And you'll enjoy real responsibility, really early on.
Every large company today talks about supporting diversity and inclusion. But at AXA UK, these values form an integral part of everything we do. For us, it's about bringing together the best talent, helping people to realise their full potential by being 100% themselves at work and delivering outstanding service to everyone – regardless of difference.
Proud to be part of the AXA Group, a global insurance brand and a worldwide leader in financial services, AXA Insurance businesses employ over 5,500 in a network of offices across the UK. Our expert teams care for a huge range of customers, helping them protect their cars, homes and businesses against life's uncertainties. Whether bought directly, through brokers or through a number of corporate partners, our market-leading products are trusted by millions.
What We Offer
Competitive annual salary up to £60,000 dependent on experience
Annual company & performance-based bonus
Contributory pension scheme (up to 12% employer contributions)
Life Assurance (up to 10 x annual salary)
25 days annual leave plus Bank Holidays
Opportunity to buy up to 5 extra days leave or sell up to 3 days leave
AXA employee discounts
Gym benefits
Our ambition is to become one of the most inspiring companies to work for, as such we're committed to supporting employee needs, providing meaningful career development and celebrating differences. We understand that everyone has individual work and home life responsibilities, therefore we're happy to discuss flexible working arrangements for this role, should this be a requirement for you.
We look for candidates with the right skills and values to join us and selection is based on a fair and equal process. As a regulated financial services company, all successful candidates will be subject to preemployment checks. We're committed to providing equal opportunities for all, therefore we welcome and encourage applications from people of all backgrounds. As a disability confident employer, we're pleased to offer our support and access to the AXA Accessibility Concierge should you require an alternative method of applying or any reasonable adjustments to be made during the recruitment process.
View all jobs at AXA
⛔️ AXA are no longer taking applications for this job.
From the blog
Expert tips on actuarial career growth and development.
Managing a team of actuaries can be difficult. You need the right balance of technical and soft skills to lead a team that's productive, engaged and motivated.
Actuary Exam Bot was an AI tool that I launched in January 2023 to help trainee actuaries study and revise for exams.
The actuarial profession is growing quickly and competition for jobs is high.