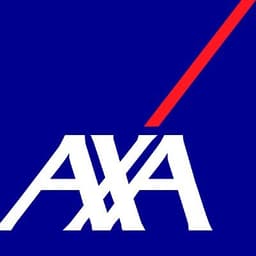 View all jobs at AXA
⛔️ AXA are no longer taking applications for this job.
Financial Risk Analyst
We have an exciting opportunity for a new Financial Risk Analyst, to support the Head of Financial Risk in maintaining the financial risk capital model and running the quarterly capital measurement and reporting processes.
You will be a leading contributor to the AXA UK Financial Risk Management Department and will lead and participate in a range of projects for AXA UK, in cooperation with AXA Group Risk Management and UK operating Companies, providing a second line of defence for these risks. At AXA we're adopting a Hybrid way of working, empowering our people to balance their time between home and their local office in a way that works best for them, their team and our customers.
What you'll be doing:
Analysing financial risks for each Operating Company and feeding this into local risk management frameworks. An aggregate view of the financial risks across all Operating Companies should also be analysed, incorporating diversification effects
Running the quarterly / annual process of producing Market and Credit SCR numbers and producing reports for local management and Group.
Running the quarterly / annual process of aggregating SCR sub-risks (market, credit, life, P&C, Operational risk) numbers and producing reports for local management and Group.
Contribute to ORSA/ SFCR/ RSR production
Ensure that the framework satisfies requirements from the UK Board (as advised by the UK Risk Committee), Operating Company Boards (as advised by Risk and Investment Committees) and Group Risk Management
Develop, implement and embed a flexible risk dashboard framework, which analyses all components of market risk in an asset-liability framework
Use model framework to analyse and advise on efficient capital allocation, reflecting Group and UK risk appetites and risk mitigation strategies.
In addition to the responsibilities above, participate in a range of diverse risk management projects: Such as monitoring the liquidity position of AXA UK.
Qualifications
Qualified actuary with 2-5 years' experience in risk management / capital reporting / ALM modelling ideally within an insurance company, rating agency or quantitative consulting.
In depth understanding of capital modelling within Solvency II is a must.
In depth understanding of market, insurance, credit and liquidity risk
In depth understanding of asset instruments (physical or derivatives) and their pricing.
Preferably P&C experience.
Relationship management skills – ability to manage key relationships and act independently
Excellent written and verbal communication skills – able to interact with Executives, Senior Management and regulators
Knowledge of risk management activities
Knowledge of risk quantification tools and techniques including stress testing
Ability to work well in a team environment and to work well under time pressure
Analytical problem-solving skills, self motivation and Business acumen
About AXA
With a presence in over 60 countries, and 165,000 employees serving the needs of 107 million customers, AXA is big.
But never too big to care for every single person who works here. So when you join us, we promise to put our collective might behind you and your career.
You'll work in an open and supportive environment where you'll be developed, challenged and encouraged to move around to achieve even bigger and better things – nationally and internationally. You'll learn directly from senior leaders, from the best in our business. And you'll enjoy real responsibility, really early on.
Every large company today talks about supporting diversity and inclusion. But at AXA UK, these values form an integral part of everything we do. For us, it's about bringing together the best talent, helping people to realise their full potential by being 100% themselves at work and delivering outstanding service to everyone – regardless of difference.
We're proud to be part of the AXA Group, a global insurance brand and a worldwide leader in financial services, providing corporate support services to a whole range of AXA UK businesses. From how we use the latest technology to exploring new channels to market, our impact is far-reaching, wide-ranging and ever-evolving. We actively encourage our people to think differently. Because only by challenging the status quo will we push AXA onto even greater things.
At AXA, we want to become one of the most inspiring companies to work for and to achieve this ambition, we need the best talent to come and work for us. We look for candidates with the right skills and values to join us and selection is based on a fair and equal process. We're proud to be committed to equal opportunities and welcome applications from all backgrounds. As a financial services company, all successful candidates will be subject to preemployment checks, so we can ensure regulatory compliance.
What We Offer
At AXA Insurance, we're appreciative of the people who work for us and our rewards package is reviewed regularly to reflect that. You can expect to receive a reward package that is highly competitive:
Competitive annual salary, dependent on experience and qualifications.
Flexible working if required
Annual bonus scheme
Pension scheme with employer contributions as well as your own.
Life assurance 10x reference salary (4x if not in the Pension Scheme).
25 days holiday
Flex benefits such as holiday purchase, cashback and retailer discounts, dental care and bikes for work.
Discounted Gym membership.
View all jobs at AXA
⛔️ AXA are no longer taking applications for this job.
From the blog
Expert tips on actuarial career growth and development.
Managing a team of actuaries can be difficult. You need the right balance of technical and soft skills to lead a team that's productive, engaged and motivated.
Actuary Exam Bot was an AI tool that I launched in January 2023 to help trainee actuaries study and revise for exams.
The actuarial profession is growing quickly and competition for jobs is high.