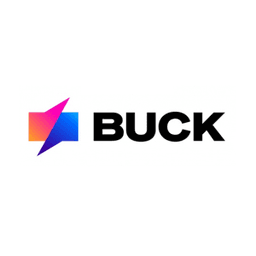 View all jobs at Buck
⛔️ Buck are no longer taking applications for this job.
Graduate Actuarial Analyst
Here at Buck, following a period of sustained growth and success, and whole host of award wins, we are looking to continue this growth with making a number of graduate hires into our actuarial consulting team to support our future growth plans. With most of our recruitment wrapped up for our other offices, this role is specific to our Edinburgh location. It's an office right in the centre of town, and being home to teams of actuaries, consultants, administrators and others, it offers a fantastic, collaborative working environment for you to develop your skills in!
For this role, we're looking for self-motivated, personable, and driven individuals with a solid numerical background (a 1st or 2:1 degree in Mathematics, Statistics, Actuarial Science, Economics etc.), and in return, we'll deliver to you an unrivalled training and exam support programme, as well as the opportunity to forge a career within a well-regarded, long-established organisation operating in the UK Pensions and Benefit consulting world, even if we do say so ourselves!
To give you a flavour of a typical week within this role, here are some of the responsibilities:
Working within a diverse team of qualified and part qualified actuaries to support our pension scheme clients
Handling the preparation of valuations
Undertaking accounting disclosures
Coordinating data collection; including editing and testing data received from clients
Preparing letters, reports, and other client materials
Assisting in developing administrative procedures and forms used by clients
Checking day to day member calculations
Participating in Buck internal projects, handling special projects or assignments as needed
Assisting scheme consultants with the consultancy aspects of pension schemes
Establishing strong working relationships with clients and colleagues, with early access to clients thought preparing for and attending client meetings
Day-to-day correspondence with clients and third parties
Building up consulting knowledge on actuarial and non-actuarial aspects of pension plans
The longer-term objective of this role is for you to progress towards qualifying as an Actuary and obtaining a Scheme Actuary certificate and holding responsibility for managing a portfolio of clients as well as supporting individuals within the team and acting as a client manager for a number of these. We will fully support and sponsor the attainment of these actuarial qualifications – both financially and with surrounding you with colleagues that can help you develop and expand your learning.
Why join Buck:
Your Career is our motivation – working as part of a small but highly collaborative, you get the level of responsibility and client exposure rarely experienced working for some of our larger competitors. At Buck, we pride ourselves on providing excellent support at all levels to drive your ambitions and career developments goals.
Our commitment to you as a Buck employee – we offer a competitive and comprehensive benefit package and are committed to providing a highly collaborative, stimulating working environment and are committed to flexible working and diversity & inclusion.
Diversity of clients – we work with leading UK and international corporations, across a variety of sectors and industries, where no two clients are the same!
We are client focussed – unlike some of our competitors, we offer bespoke and tailored solutions to our clients, not a one size fits all solution.
Excellent client exposure from the start of your career – we believe that it is important for individuals to have direct client exposure at the start of their career. This provides you with the opportunity to develop client relationships and provides you with a greater understanding of your clients' long term objectives.
In return, alongside training, support and career progression, we will also offer you:
Highly competitive salary;
Minimum 25 days Annual leave (excluding Bank holidays);
Holiday trading - (10 days – buy option) or (5 days – sell option);
Private Medical cover
Health-checks / Screening;
Defined Contribution pension provisions;
Comprehensive Life Assurance coverage;
Vision Plan;
Company bonus scheme;
Interest-free season ticket loan;
Gym subsidy;
Additional flexible benefits Scheme to support you and your family in and out of work encompassing; Health & Wellbeing, Protection, and Lifestyle covering; additional Life assurance, Travel insurance, Dental insurance, Medical Cash Plan, Critical Illness cover plus many more.
At Buck, we pride ourselves in our Diversity and Inclusion and are an Equal Opportunity Employer. All qualified applicants will receive consideration for employment without regard to race, colour, religion, sexual orientation, gender identity, national origin, age, disability, or any other legally protected basis, in accordance with applicable UK law.
Unfortunately, these roles cannot be offered as fully-remote positions and we cannot provide visa sponsorship at this time.
View all jobs at Buck
⛔️ Buck are no longer taking applications for this job.
From the blog
Expert tips on actuarial career growth and development.
Managing a team of actuaries can be difficult. You need the right balance of technical and soft skills to lead a team that's productive, engaged and motivated.
Actuary Exam Bot was an AI tool that I launched in January 2023 to help trainee actuaries study and revise for exams.
The actuarial profession is growing quickly and competition for jobs is high.