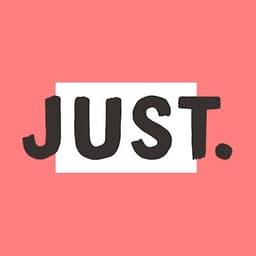 View all jobs at Just
⛔️ Just are no longer taking applications for this job.
Senior Actuarial Systems Analyst
The Role
Working within our Actuarial Systems team you'll support the development and maintenance of actuarial systems, models and tools used by the Actuarial Department and support the implementation of approved business requirements essential in supporting regulatory requirements, new products, reinsurance structures, management information and external reporting requirements.
The role sits in our Engineering team and presents a mix of both BAU and project based work. You'll support the Senior Actuary in work designed to improve the robustness and efficiency of the Actuarial Department through process improvements, system enhancements and implementation of an adequate control framework.
The role is offered on a permanent basis from our London office, although home working will initially be required and flexibility will be considered longer term.
If you're an aspiring individual with a passion and enthusiasm for systems work and making good progress through your exams we'd love to hear from you.
Youwill
Perform traditional platform (Mo.net, SQL, VB.Net) based model development work, in line with BAU or Investment programme priorities.
Be involved in testing, documentation and other governance requirements to ensure compliance with Development framework, TAS and APS X2.
Seek continual improvement of the team's processes and controls.
Produce, check and review model runs prospectively and retrospectively, both business as usual and ad-hoc, as requested by the actuarial reporting team.
Troubleshoot any problems encountered during model runs. Liaising with the wider systems team and reporting team as necessary to resolve any issues.
Support junior team members with development and model operations activity.
Work across other tasks that may be required to support the wider systems team as necessary.
You
Are a member of the IfoA and making good progress with exams.
Hold a first class or upper second class degree in a numerate or financial subject.
Have prior Actuarial experience.
Hold good verbal, written communication and interpersonal skills.
Are able to show an intermediate to advanced excel skillset.
Actuarial modelling software development experience would be desirable but not essential.
Working for us, you get your Just Rewards…
A Competitive Salary, pension scheme and Life Assurance
25 days annual leave plus an additional day on us for your birthday
Private Medical Cover and Income Protection, just in case
A Bonus Scheme that takes a balanced approach and looks at both `in role performance' but also `the behaviours and attitudes you exhibit at work'
Free access to the Headspace App, a 24/7 Employee Assistance Helpline and Trained Physical & Mental Health First Aiders (On-Site)
Plus we have a variety of Employee Funded Benefits available to you via our Online Benefits Portal
View all jobs at Just
⛔️ Just are no longer taking applications for this job.
From the blog
Expert tips on actuarial career growth and development.
Managing a team of actuaries can be difficult. You need the right balance of technical and soft skills to lead a team that's productive, engaged and motivated.
Actuary Exam Bot was an AI tool that I launched in January 2023 to help trainee actuaries study and revise for exams.
The actuarial profession is growing quickly and competition for jobs is high.