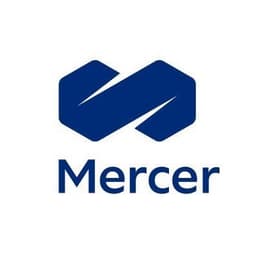 View all jobs at Mercer
⛔️ Mercer are no longer taking applications for this job.
Actuarial Analyst
We are currently looking for a talented and ambitious Actuarial Analyst who is keen to develop their career by joining our Wealth Analytical Services team.
This is an opportunity to join an established centre of excellence, specialising in a wide range of retirement solutions. We are looking for strong team players with excellent communication skills, business acumen, alongside the core technical skills.
This role would be suitable for someone with a numerical degree who has an interest in building a career within an actuarial role. In addition, Mercer will provide full-study support for any applicable exams as you build your career. Locations are Belfast, Edinburgh or Exeter.
What can you expect?
You will be working as part of a team providing technical expertise and support to our UK Retirement market.
You will have the opportunity to fulfil a fundamental role in providing pension solutions across our wide range of services. As we continue to grow and enhance our workforce of the future, we are providing a continuously evolving and tailored range of services, giving individuals the opportunity to learn and develop their skills with support both now, and into the future.
What you will be rewarded with?
We offer competitive salaries and comprehensive benefits.
We will rely on you to:
Work as part of a team on complex defined benefit modelling using advanced actuarial skills and techniques, specialising in complex UK pension solutions
Carrying out non-standard scheme benefit calculations and involvement in wider actuarial work
What you need to have:
Numerical or Actuarial Science degree
To be analytical, numerical and have critical thinking skills
Work as part of a team and within a collaborative environment
Have strong IT skills with good working knowledge of Microsoft office, in particular Excel
What makes you stand out:
Keen interest in building a technical career in the UK pension industry
Understanding of UK pensions or experience in an actuarial role desirable
About us
At Mercer, we make a difference in the lives of more than 110 million people every day by advancing their health, wealth, and careers. We're in the business of creating more secure and rewarding futures for our clients and their employees — whether we're designing affordable health plans, assuring income for retirement or aligning workers with workforce needs.
Using analysis and insights as catalysts for change, we anticipate and understand the individual impact of business decisions, now and in the future. We see people's current and future needs through a lens of innovation, and our holistic view, specialized expertise, and deep analytical rigor underpin each and every idea and solution we offer.
For more than 70 years, we've turned our insights into actions, enabling people around the globe to live, work, and retire well. We embrace a culture that celebrates and promotes the many backgrounds, heritages and perspectives of our colleagues and clients. At Mercer, we say we Make Tomorrow, Today.
At Mercer we are open to flexible and part time working arrangements for new hires. The aim of our flexible working policy is to enable employees to balance work and home life more effectively, whilst meeting the needs of our business. This is another step towards us being an employer of choice. We encourage you to discuss your requirements with us when you apply for a role.
View all jobs at Mercer
⛔️ Mercer are no longer taking applications for this job.
From the blog
Expert tips on actuarial career growth and development.
Actuary Exam Bot was an AI tool that I launched in January 2023 to help trainee actuaries study and revise for exams.
The actuarial profession is growing quickly and competition for jobs is high.
Recruiters can be a valuable tool for finding actuarial jobs. Let's discuss what recruiters can do for you, things to look out for and how to make the most of recruiters to find your next actuarial job.