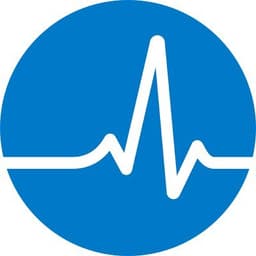 View all jobs at Bupa
⛔️ Bupa are no longer taking applications for this job.
Pricing Analyst (Fixed Term Contract)
Fixed Term Contract - Until end of 2023
Full Time – 37.5 hours pw
£60K - £70K + excellent benefits
Hybrid Working – location can be flexible (London/Staines)
Here you'll be welcomed. We champion diversity and we understand the importance of our people representing the communities and customers we serve. You'll find an inclusive environment where you can be yourself and where everyone is driven by the same purpose – helping people live longer, healthier, happier lives and making a better world.
No matter your role, you'll have an opportunity to do work that matters. Making a difference to the lives of our customers each and every day.
Role Overview
This role is to to support the embedding of our program of sophisticated pricing practices across the UK Insurance Consumer & SME Pricing teams. Supporting the smooth transition to new working practices, developing portfolio analysis tools and monitoring the performance of the new pricing models.
We require 2 Fixed Term Contractors until end of 2023 to support the embedding of new pricing models and new ways of working into BAU – one role each for the Consumer and SME Pricing teams. Key deliverables will be the successful transition from current to new pricing regimes and establishing portfolio analysis to monitor the performance of the new pricing models.
What you'll do:
This role is in Bupa's UK Insurance business, and you'll be part of the Commercial Pricing team who are responsible for the pricing and analytics for our Consumer and SME PMI insurance products. We're accountable for developing and delivering the pricing strategy in support of Bupa's strategic goals.
Typically, this involves analysis of the historical performance of the existing portfolio, identifying the drivers of trends and outcomes, putting forward recommended pricing actions, and modelling the likely future impact of these actions. In all of this work there will be a clear focus on treating customers fairly and ensuring good outcomes for them.
You will work closely with colleagues in the pricing project and BAU pricing teams, along with those from other teams such as Actuarial reporting & forecasting, Sales, Finance, IT and Product as well as external consultants.
Acting under management instructions there may be the occasional opportunity to support some BAU activity which could involve extracting, refining and enriching data, building and running models using advanced analytical techniques, interpreting results and providing insight and recommendations. Work will be documented in line with the Technical Actuarial Standards, and you'll contribute to the drafting of reports and presentations for consumption by senior stakeholders.
What you'll bring:
The role holder is expected to have the following experience and qualifications:
Experience in pricing in general insurance or health markets.
Practical knowledge of GLM/GBM/machine learning, price optimisation, lifetime value modelling.
Strong numerical and analytical skills demonstrated through previous experience.
Ability to apply technical knowledge effectively in a business and commercial context
Strong communication skills, including the ability to present technical information and ensure it is understood by various stakeholders.
Advanced PC skills including Excel, Word, and PowerPoint.
Experience with SAS, Emblem and Radar essential.
Experience with Python would be an advantage.
Good progression towards the IFoA qualification (or equivalent) would be an advantage
Benefits
We are a health insurer and provider. With no shareholders, our customers are our focus. We reinvest profits into providing more and better healthcare for the benefit of current and future customers. Our benefits are driven by what matters to our people. It's important to us that these benefits support a work-life balance that keeps people healthy, both mentally and physically. You'll be eligible for:
25 days holiday per year, pro rata to your contract.
Access to a range of services to support your physical and mental wellbeing
Fixed term benefits allowance
Access to our confidential employee assistance programme
Workplace pension
Online discounts covering your everyday shopping, entertainment, eating out and more.
Diversity and Inclusion
Bupa is committed to making sure that every applicant is assessed solely on personal merit and qualifications. We actively celebrate the diversity of our colleagues and provide an inclusive environment so you can bring your true self to Bupa. We'll make sure you are treated fairly. That's why we're happy to offer reasonable adjustments as part of our recruitment process to anyone that needs them.
View all jobs at Bupa
⛔️ Bupa are no longer taking applications for this job.
From the blog
Expert tips on actuarial career growth and development.
Actuary Exam Bot was an AI tool that I launched in January 2023 to help trainee actuaries study and revise for exams.
The actuarial profession is growing quickly and competition for jobs is high.
Recruiters can be a valuable tool for finding actuarial jobs. Let's discuss what recruiters can do for you, things to look out for and how to make the most of recruiters to find your next actuarial job.