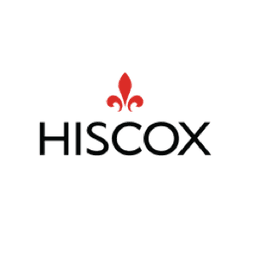 View all jobs at Hiscox
⛔️ Hiscox are no longer taking applications for this job.
Senior Actuarial Analyst
London with Hybrid working - ave of 2/3 days in the office (22 Bishopsgate)
Hiscox is on a journey to deliver best in class reserving amidst a period of significant growth and change. This team offers evolving career opportunities as we continue to expand and grow the influence of actuaries around the business.
The Actuarial Function works across all of Hiscox's extensive and varied portfolios. Hiscox writes business globally, operating three Syndicates at Lloyd's, a Bermudian reinsurance & ILS carrier and has rapidly expanding commercial and retail carriers in the UK, US, Europe and Asia.
Why work for us?
This high profile role will provide the opportunity to develop deep analytical, communication and stakeholder management skills that will give you exposure to some of the most senior stakeholders across the business.
What makes Hiscox unique is that we are a large company with a small company feel. This means your role will be dynamic and you will be a key business partner.
The role
You will be a reserving actuary or senior analyst (depending on qualification status) in the Group reserving team reporting to the Group Reserving Actuary and working closely with the legal entity actuaries and analysts.
This team is responsible for Group wide reserving policies, standards and systems and managing the quarterly the group process to collate entity level analysis and communicate results to senior management and key stakeholders across the business. In this role you will have a unique vantage point to maintain an overview of, and insight into, results and key judgements across the Group. As a less traditional actuarial role the successful applicant will develop a breadth of expertise in areas outside of typical reserving work, including financial planning & forecasting and accounting standards & processes.
About you
Technical experience – Strong technical experience of reserving across commercial and reinsurance lines of business. A genuine curiosity in the art of the possible and drive to continuously improve approaches
Commercial mindset – The role holder will need to be able to translate the actuarial results into business implications and identify consequences of decisions. This role also requires awareness and knowledge of industry changes, legal updates and technical developments related to applicable areas of Hiscox.
Communication – Confident communicator with an ability to communicate technical terms to a wider audience, combined with good interpersonal and relationship-building skills.
Responsibilities
Business partnering with key stakeholders across the business, providing new insights and add-value.
Contribute to the delivery of group processes and papers on a quarterly basis:

Working closely with the owners of key processes that feed into reserving to ensure working day timetables can continue to be met.
Collation of entity-level reserving results into group reports and analysis.
Prepare Group audit committee papers.
Timely delivery of early-view 'flash' financial results for the Group CFO, including a view of prior year reserve development.
Coordinate and review accident year triangle analysis.

Delivery of annual EBS BMA technical provisions and report for Group and the Hiscox Bermudian entity, to feed into the BSCR process.
Coordination of reserve risk inputs and assumptions.
Preparation of materials for rating analysts on Group reserves.
Respond to ad hoc requests from management, regulators and auditors as required, including liaising with the external actuaries.
Proactively contribute to the design and implementation of enhancements to existing processes and the creation of new reserving modeling tools and processes. This includes managing the monthly Change Control Forum to prioritise and plan reserving tool & system development.
Contribute to the growth of intellectual capital within the actuarial department through attendance and participation in professional development initiatives and events, as well as sharing of specialised expertise with other members of the team.
A person in this position should meet the following requirements
Minimum 2:1 degree
Nearly or newly qualified Actuary with the Institute and Faculty of Actuaries (or equivalent).
Non-life industry experience with a focus on Reserving.
Diversity and Working Patterns
At Hiscox we care about our people. We hire the best people for the job and we're committed to diversity and creating a truly inclusive culture, which we believe drives success. 
We have also learned over the past 2 years that working life doesn't always have to be in the office, and now it is safe to do so we have introduced hybrid working to encourage a healthy work life balance. This hybrid working model is set by the team rather than the business to enable you to manage your own personal work-life balance. We see it as the best of both worlds; structure and sociability on one hand, and independence and flexibility on the other.
View all jobs at Hiscox
⛔️ Hiscox are no longer taking applications for this job.
From the blog
Expert tips on actuarial career growth and development.
Actuary Exam Bot was an AI tool that I launched in January 2023 to help trainee actuaries study and revise for exams.
The actuarial profession is growing quickly and competition for jobs is high.
Recruiters can be a valuable tool for finding actuarial jobs. Let's discuss what recruiters can do for you, things to look out for and how to make the most of recruiters to find your next actuarial job.