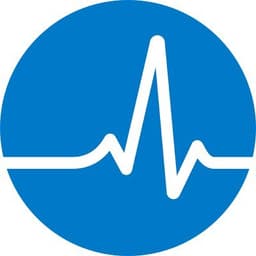 View all jobs at Bupa
⛔️ Bupa are no longer taking applications for this job.
Capital Actuary
Up to £85K + fantastic benefits including 10% Bonus Dependent upon experience
Flexible / Hybrid working options up to 4 days per week from home
Full time 35 hours per week
Here you'll be welcomed. We champion diversity and we understand the importance of our people representing the communities and customers we serve. You'll find an inclusive environment where you can be yourself and where everyone is driven by the same purpose – helping people live longer, healthier, happier lives and making a better world.
Bupa's purpose is to help people live longer, healthier, happier lives and making a batter world, our Actuarial teams play a key role in helping us deliver on our purpose. In 2019 we appointed a new Chief Actuary, under their leadership we've expanded our team and invested in our colleagues, delivering great results for our business.
We believe our Actuarial team shapes the future of our company. With colleagues covering pricing, reserving, modelling and much more they help future proof our business, all the while keeping our customers at the heart of every decision.
Role Overview
The Capital Actuary will provide support to deliver the ongoing development of the Economic Capital Model for Bupa Group and Bupa Insurance entity. You directly support the Head of Capital Model Development and work closely with multiple stakeholders. In essence, you will add significant value to Bupa Actuarial capital modelling capabilities.
This is an ideal role for an Actuary looking to develop experience in economic capital modelling. You will be supported by an experienced team.
What you'll do:
Deliver capital modelling updates and analysis of Economic Capital Requirements.
Perform annual review of methodology, risk calibration and dependency/aggregation.
Maintain model documentations, data directory and expert judgment log.
Support model use initiatives including capital risk appetite setting, capital optimisation.
Prepare capital requirement reports for Bupa Board, Executive team.
Partner with multiple stakeholders across Bupa.
Point of contact for economic capital requirement queries.
What you'll bring:
Qualified Actuary (IFoA). Ideally 2 years qualified but newly qualified candidates will be considered dependent upon experience.
Strong modelling experience.
Understanding of Solvency2 requirements.
ReMetrica software knowledge is an advantage, but not essential.
Previous exposure to capital modelling techniques and reporting, including risk calibrations for economic capital or partial/full internal model under Solvency 2.
Proactive mindset, ability to work independently.
What's different about this role?
Bupa has a global footprint and with this role you'll have exposure to all of it bringing so much interest & variety.
Why Bupa?
We are a health insurer and provider. With no shareholders, our customers are our focus. We reinvest profits into providing more and better healthcare for the benefit of current and future customers.
Our benefits are driven by what matters to our people. It's important to us that these benefits support a work-life balance that keeps people healthy, both mentally and physically. You will be eligible for:
25 days holiday, increasing through length of service, with option to buy or sell
Bupa health insurance as a benefit in kind
An enhanced pension plan and life insurance
Annual performance-based bonus
Onsite gyms or local discounts where no onsite gym available
Various other benefits and online discounts
Diversity and Inclusion
Bupa is committed to making sure that every applicant is assessed solely on personal merit and qualifications. We actively celebrate the diversity of our colleagues and provide an inclusive environment so you can bring your true self to Bupa. We'll make sure you are treated fairly. That's why we're happy to offer reasonable adjustments as part of our recruitment process to anyone that needs them.
View all jobs at Bupa
⛔️ Bupa are no longer taking applications for this job.
From the blog
Expert tips on actuarial career growth and development.
The actuarial profession is growing quickly and competition for jobs is high.
Recruiters can be a valuable tool for finding actuarial jobs. Let's discuss what recruiters can do for you, things to look out for and how to make the most of recruiters to find your next actuarial job.
Most actuaries overlook soft skills - even though they're arguably more important for your life and career.