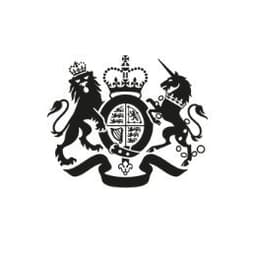 View all jobs at UK Government
⛔️ UK Government are no longer taking applications for this job.
Actuarial Analyst
We are at the centre of actuarial expertise within government providing advice and analysis to government across a range of significant policy initiatives. We enable government to better understand and quantify risks and in turn result in better outcomes for the UK public.
We are looking for motivated individuals to join our analytical team. Our goal is to integrate modern analytical and actuarial techniques into the business of government to achieve better outcomes for decision-makers and the public. Typical areas of our work include the effective management of social security, pensions, and risk-pooling arrangements, as well as bespoke advice including disaster risk protection.
We are an inclusive organisation which values the strength of a diverse team, supported through staff networks and an active Diversity and Inclusion strategy. We encourage everyone to apply to join us.
Job description
As an analyst, you will play a crucial role at the Government Actuary's Department (GAD) by working with other professionals to produce high quality data analysis on a range of business areas to provide evidence to support with decision making and the delivery of advice to our clients. This will include performing techniques across the spectrum of the analytical lifecycle from collecting and preparing data, finding patterns and trends in various data, constructing appropriate models through to visualising insights and presenting findings. Our analysis is pivotal to the government across a number of areas such as:
the management of costs and risks across the public service workforce, including the design and operation of public service pension schemes
understanding insurance risks and costs affecting government, including clinical negligence in the NHS
bespoke advice on financial and demographic risks facing government, including social security benefits
Key responsibilities:
Build robust analytical models and tools which will be used to automate analysis, help GAD's clients better understand our advice and allow members of the public to calculate their individual financial impact of government policies and benefits.
Analyse data to gauge its quality and suitability, understand developing trends and process the data to feed into advice.
Manage your time to deliver your analysis to time and budget; you may also be responsible for project management.
Proactively develop your knowledge and understand data science and analysis as well as the context of GAD's advice to government clients.
Identify and suggest new ways of working and areas where GAD can provide advice.
Work within GAD's professional standards and departmental procedures and guidance notes.
Use MS Office and modern data science languages such as R and Python to carry out analysis and prepare advice for clients.
Benefits
As well as competitive salaries, we offer a substantial package of benefits:
Extensive talent, career and personal development
25 days annual leave per year, increasing to 30 days after 5 years' service. In addition we offer 9 days public and privilege days leave per year (pro rata for part time staff)
Generous defined benefit Civil Service pension scheme
Family-friendly policies such as help with caring responsibilities, special leave, generous paid maternity, paternity and adoption leave
Access to employee assistance programme and occupational health
Community volunteering programme, the opportunity to join a trade union, and discounted membership of local and national sports and social groups
A working culture which encourages inclusion and diversity
Salary advances for travel costs, including annual season tickets and cycle-to-work schemes
Complimentary BUPA health check for permanent staff
View all jobs at UK Government
⛔️ UK Government are no longer taking applications for this job.
From the blog
Expert tips on actuarial career growth and development.
The actuarial profession is growing quickly and competition for jobs is high.
Recruiters can be a valuable tool for finding actuarial jobs. Let's discuss what recruiters can do for you, things to look out for and how to make the most of recruiters to find your next actuarial job.
Most actuaries overlook soft skills - even though they're arguably more important for your life and career.