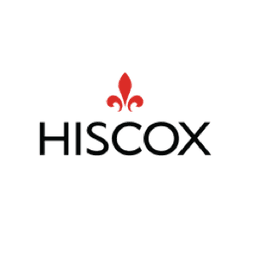 View all jobs at Hiscox
⛔️ Hiscox are no longer taking applications for this job.
Retail Capital Manager
The team
The wider Group Capital Management (GCM) team is responsible for the capital modelling and capital management activities for the Group.
The team is split into four subteams, each with business partnering responsibilities for specific parts of the Group. Each team member will also contribute to the Group's general capital modelling activities through the allocation specialisms to individuals. The allocation of each specialism is not generally impacted by an individual's subteam. Currently the team has sixteen members and operates through a hybrid model of working at home and in the office.
The Role
The capital manager is responsible for partnering with the relevant parts of the business to address capital management questions and running the Hiscox Integrated Capital Model (HICM) to produce relevant output. Needs to work closely with the retail entity senior management (especially the CFOs) with all of the capital management activities for their respective business units / risk carriers.
The HICM produces regulatory and economic capital numbers for risk carriers, business units and for the group as a whole in addition to providing information to support numerous business decisions.
The capital manager will need to understand the drivers of capital requirements for the relevant parts of the business and be able to monitor and explain these on an ongoing basis.
The successful candidate will have management responsibility for producing risk profiles for our UK, US and Europe based risk carriers and be responsible for producing the capital components of the HIC and HSA Solvency II standard formula regulatory submissions.
Mentoring more junior members of the team in the fundamentals of capital management and capital modelling is a large part of the capital manager's responsibilities, so being able to robustly develop and support others is essential.
Key responsibilities
Line management responsibility for immediate team of four.
Delivery of the standard formula regulatory capital to different regulators in accordance with Hiscox policies and Solvency II requirements.
Production of risk profile information to enable the business and governance committees to monitor and manage against risk appetite and to feed into the production of the ORSA.
Liaison with the business to ensure suitable production of information to inform business decisions such as reinsurance purchase, asset strategy and capital allocation as well as supporting capital sections of risk carrier operating plans.
Ensuring internal and regulatory reporting requirements are met for the retail entities.
Providing support/additional resource on other non-retail entities deliverables where appropriate.
Input into the regular parameterisation process and validation exercise for the HICM across various risk categories and
Modelling inwards and outwards reinsurance scenario testing and other "what if" type analysis to maintain capital efficiency.
Promotion of model use by ensuring model outputs are timely and communicated effectively.
Ensuring business users of modelling information receive suitable training and understand risk drivers, diversification effects and any limitations of the model.
Person specification:
Qualified actuary with about five / six years' experience in the non-life insurance industry. Please note that the years stipulated is just a guide to indicate the level of knowledge that we are looking for. Those with less years but with the right level of knowledge will naturally be considered.
Line management experience.
Experience in interpreting results of capital models essential.
Strong communication skills across range of stakeholders, including those not from a capital modelling background.
Knowledge of Solvency II standard formula requirements would be useful.
Reporting relationships
Reports into the Head of Group Capital Management.
Key internal relationships include the UK, Europe and US senior management.
Finance and FP&A teams, reserving and pricing teams, functional experts, reinsurance purchase team, the Group CRO and risk actuaries.
Diversity and Working Patterns
At Hiscox we care about our people. We hire the best people for the job and we're committed to diversity and creating a truly inclusive culture, which we believe drives success.  We have also learned over the past 2 years that working life doesn't always have to be in the office, and now it is safe to do so we have introduced hybrid working to encourage a healthy work life balance. This hybrid working model is set by the team rather than the business to enable you to manage your own personal work-life balance. We see it as the best of both worlds; structure and sociability on one hand, and independence and flexibility on the other.
View all jobs at Hiscox
⛔️ Hiscox are no longer taking applications for this job.
From the blog
Expert tips on actuarial career growth and development.
The actuarial profession is growing quickly and competition for jobs is high.
Recruiters can be a valuable tool for finding actuarial jobs. Let's discuss what recruiters can do for you, things to look out for and how to make the most of recruiters to find your next actuarial job.
Most actuaries overlook soft skills - even though they're arguably more important for your life and career.