Hiscox
Senior Actuarial Analyst
11mo ago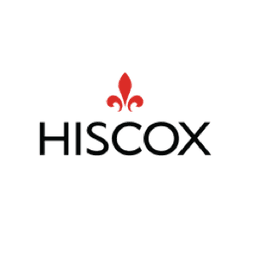 View all jobs at Hiscox
⛔️ Hiscox are no longer taking applications for this job.
Senior Actuarial Analyst
Reporting to: Head of Portfolio Analytics
Role & Team:
The Portfolio Analytics team is responsible for delivering outputs that drive decision making for the underwriting organization. At the heart of our underwriting management team, the team works across all lines of business, geographies and distributions. The primary function of this role is to run loss ratio planning / parameterization for up to eight lines of business. This will include owning and managing relationships with product leadership and delivering outputs that drive the business strategy for the company.
There is also the opportunity to get involved in other actuarial processes and projects. These could include assumptions analysis and tracking, profitability analysis, analysis of reinsurance structures, management reporting, and other special projects.
The role is best suited for someone who is looking to get close to the business and demonstrate ownership over the outputs of their analyses. We're looking for someone comfortable in an environment where variety and change is the norm. You will have the opportunity to create from scratch and will not be "pushing a button" in a repetitive process.
In this role, we will look to you to offer your own ideas and insights and take a point of view on questions relating to the business. We are continuously looking for innovative ways to deliver analysis and improve existing processes, while adhering to actuarial best practices and ensuring excellent communication with all stakeholders.
This is a fantastic opportunity to join Hiscox USA, a growing business where you will be able to make a real impact. You will become part of a team that is leading technical excellence within the company and working to develop and deploy strong analytical and technical capabilities that enable us to deliver on our business goals.
Key Responsibilities:
Run the business planning process for up to eight lines of business, coordinating with underwriting leadership, reserving, pricing and capital modeling teams to determine expected profitability for all US lines
Support quarterly reserving by ensuring an efficient process and coordinate with the US Finance teams to promote transparency around reserving
Create and update management reports and analyses to deliver insight on business performance and emerging issues
Perform statistical analysis of US business to assess volatility
Perform ad-hoc deep dives and profitability analysis
Salary range for a Band II roles is $50,000 to $250,000
Required
5+ years of experience in an actuarial role
ACAS qualification or higher strongly preferred
Bachelor's degree or equivalent experience in a relevant field.
Strong technical, analytical and data skills
Proactive nature and ability to get things done when faced with new tasks and uncertainty around final outputs
Strong time management skills and ability to prioritize
Experience building strong business relationships
Superior oral and written communication skills with an ability to explain insights and convey technical concepts to audiences of different levels of seniority and technical backgrounds
Specialty and casualty commercial lines experience
Preferred
Experience with loss ratio planning for a P&C insurance company
Experience pulling and manipulating data using SQL
Compensation Overview
The annual base salary range provided for this position is a nationwide market range and represents a broad range of salaries for this role across the country. The actual salary for this position will be determined by a number of factors, including the scope, complexity and location of the role; the skills, education, training, credentials and experience of the candidate; and other conditions of employment. As part of our comprehensive compensation and benefits program, employees are also eligible for performance-based cash incentive awards.
We are an Equal Opportunity Employer and do not discriminate against any employee or applicant for employment because of race, color, sex, age, national origin, religion, sexual orientation, gender identity, status as a veteran, and basis of disability or any other federal, state or local protected class.
View all jobs at Hiscox
⛔️ Hiscox are no longer taking applications for this job.
From the blog
Expert tips on actuarial career growth and development.
The actuarial profession is growing quickly and competition for jobs is high.
Recruiters can be a valuable tool for finding actuarial jobs. Let's discuss what recruiters can do for you, things to look out for and how to make the most of recruiters to find your next actuarial job.
Most actuaries overlook soft skills - even though they're arguably more important for your life and career.