AXA
Actuarial Intern
11mo ago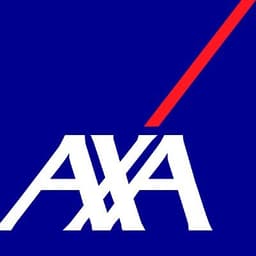 View all jobs at AXA
⛔️ AXA are no longer taking applications for this job.
Actuarial Intern
We are looking for Actuarial Intern for Jan to Jun 2023 (Full time is preferred; Part time with 3 days availability will be also considered).
Roles and Responsibilities
Support to Corporate Actuarial Team
Support the regular valuation report preparation, exposure to valuation process including reserve calculation, embedded value calculation, data validation, trend analysis, etc.
Provide support to the process improvement, e.g. worksheet revamp or design a new tool to complete regulatory forms, streamline or enhance HKRBC production process, etc.
Update documentations related to valuation process, methodology and results
Support prophet operation such as model run setting, table update, result extraction, etc.
Participate in Prophet model UAT exercise to ensure the model's correctness
Career Opportunities
Through the internship program, you are able to:
Apply the knowledge you learn at university.
Understand the real life work environment.
Gain relevant experience, such as exposure to handle task with business cashflow and projection worksheets.
Support Prophet (cashflow projection software) modelling, maintenance and regular operations.
Enhance soft skills through on-the-job training, e.g. communication skill.
Qualification Requirements
Undergraduate students of degree of actuarial science or related discipline /or fresh graduates with less than one year of working experience
Good verbal and written English skills
Good communication and presentation skills
Skills of Microsoft Excel and Visual Basic for Applications a strong advantage
Good team players with can-do attitude
What We Offer
We offer excellent career prospects and attractive remuneration package to the right candidates.
About AXA
We always start with our customers.As one of the largest global insurers, our purpose is to act for human progress by protecting what matters.
Protection has always been at the core of our business, helping individuals, businesses and societies to thrive. And AXA has always been a leader, an innovator, an entrepreneurial company, fostering progress in all its dimensions.
Our purpose also links back to the Group's roots. From the outset, AXA has been committed to acting as a force for collective good. From solidarity-based actions with AXA Hearts In Action to work on prevention issues with the AXA Research Fund and the fight against climate change, AXA has always been attentive to its social environment and embraced its responsibility as an insurer: responsibility for taking action upstream in order to better understand risks, with one goal in mind: to ensure better protection.
About AXA Hong Kong and Macau
AXA Hong Kong and Macau is a member of the AXA Group, a leading global insurer with presence in 54 markets and serving 105 million customers worldwide.
As one of the most diversified insurers offering integrated solutions across Life, Health and General Insurance, our goal is to be the insurance and holistic wellness partner to the individuals, businesses and community we serve.
At the core of our service commitment is continuous product innovation and customer experience enrichment, which is achieved through actively listening to our customers and leveraging technology and digital transformation.
We embrace our responsibility to be a force for good to create shared value for our community. We are proud to be the first insurer in Hong Kong and Macau to address the important need of mental health through different products and services. For example, the Mind Charger function on our holistic wellness platform "AXA BetterMe", which is available via our mobile app Emma by AXA, is open to not just our customers, but the community at large. We will continue to foster social progress through our product offerings and community investment to support the sustainable development of Hong Kong and Macau.
AXA is an equal opportunity employer. We are committed to promoting Diversity and Inclusion (D&I) by creating a work environment where all employees are treated with dignity, respect, and where individual differences are valued. We welcome and treasure diverse profiles to join our big family, and to build an inclusive culture together which allows everyone to maximise their personal potential.
View all jobs at AXA
⛔️ AXA are no longer taking applications for this job.
From the blog
Expert tips on actuarial career growth and development.
The actuarial profession is growing quickly and competition for jobs is high.
Recruiters can be a valuable tool for finding actuarial jobs. Let's discuss what recruiters can do for you, things to look out for and how to make the most of recruiters to find your next actuarial job.
Most actuaries overlook soft skills - even though they're arguably more important for your life and career.