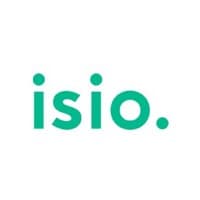 View all jobs at Isio
⛔️ Isio are no longer taking applications for this job.
Insurance Technician
About Us
Without careful consideration today, tomorrow's pensions don't exist.
That's where Isio comes in, giving our clients the advice and support they need to deliver better outcomes and financial wellbeing for their members in the decades to come.
Isio provides full-service pensions consultancy from actuarial expertise through to investment advice and third-party administration, as well as advising clients on providing the best possible reward and benefits packages for members. Following the acquisition of Premier in January 2022, now is an exciting time to join us as we broaden our offering. You will play a key role in driving forward Isio into the future.
We're a People First business, so we want to make sure that you are supported to reach your goals, whatever they may be. We'll support you with studying, be flexible around family life and enable you to give back to the community through paid volunteering days.
We aim to create an environment where you can succeed in a role which makes the most of your existing skills and develops new ones.
We are committed to equality, diversity and inclusion – bringing your whole self to work every day. We have hubs across the UK and many of our roles are flexible in location to help create a work-life balance that works for you.
Our Insurance Team offers full insurance de-risking services for both Trustees and Sponsors of Defined Benefit pension schemes. This is a key strategic focus for Isio and thanks to the continuing development of our digital platform and a focus on reacting to market needs, we are expecting continue to grow the team significantly over the next 12 months.
Therefore, we are looking for a pensions technician who will work as part of a new technical resources team, working closely with client leads to deliver de-risking assignments for clients. Existing defined benefit experience would be a bonus, but not essential as commitment to training and development is a key part of the team ethos.
Insurance - Insurance Technician
We are looking for individuals with strong analytical skills and knowledge of defined benefits to work as technical specialists in our insurance team.
Role and Responsibilities
• Provide technical pension analysis, calculations and cashflow production to support Isio's insurance teams preparing for and undergoing insurance transactions
• Support team manager in delivering work required to respond to new business tender requests, preparing presentation materials and fee proposals
• Ensuring that the deliverables produced are technically excellent and that calculations are accurate.
• Manage your own time effectively to consistently meet all deadlines.
Experience and Competencies Required
• Understanding of the UK pensions landscape is beneficial but not a requirement.
• Strong analytical and problem solving skills.
• Organised and able prioritise your own tasks and manage small projects and teams.
• Excellent written communication skills.
• The ability to work effectively in a team.
• Consistently able to work at a high level of intensity whilst maintaining a professional and positive approach.
• Follow and improve standard processes to manage risk and quality when delivering across multiple projects
• Proactive and commercial approach.
• Contributes to the development of others.
• Strong IT skills, especially Microsoft Excel .
Demonstrated Commitment to our Core Purpose
Power in Partnership: We work in partnership with our clients & each other – building open and trusted relationships. Working together allows us to deliver the best for our clients.
Future Focus: We want to push our industry forward by solving problems in better ways that benefit both our clients & society.
Strength in Difference: We work with diverse perspectives to find better solutions. Working with differences makes us stronger.
People First: We recognise that pensions is a people business. People are the source of Isio's expertise and it is people's lives that we affect through our advice.
View all jobs at Isio
⛔️ Isio are no longer taking applications for this job.
From the blog
Expert tips on actuarial career growth and development.
The actuarial profession is growing quickly and competition for jobs is high.
Recruiters can be a valuable tool for finding actuarial jobs. Let's discuss what recruiters can do for you, things to look out for and how to make the most of recruiters to find your next actuarial job.
Most actuaries overlook soft skills - even though they're arguably more important for your life and career.