Mercer
Summer Intern (Pensions)
12mo ago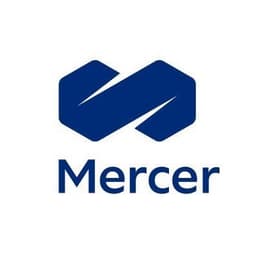 View all jobs at Mercer
⛔️ Mercer are no longer taking applications for this job.
Summer Intern (Pensions)
Who are we?
Mercer is a global consulting leader in Health, Wealth and Career. Join Mercer as a summer intern with our Actuarial team and discover how we support companies, trustee boards and individuals to make better and more informed decisions about their retirement plans, long-term savings, investment strategies and managing risk.
Our Summer Internship Programme
This is an 8 week paid internship providing penultimate year students with an accelerated foundation to their career. It's a challenging and rewarding programme where you will be working on real projects with real clients. During the internship, you will receive an introduction to consulting – your development and growth is important to us here at Mercer.
If you want to tackle new challenges, develop a breadth of skills, be a part of a growing business and have fun at the same time, read on.
The position: Actuarial Intern – UK Wealth Business
For many companies, their pensions arrangements can represent a significant financial risk. Our actuarial team provides advice to defined benefit pension scheme trustees and corporate sponsors in areas such as scheme funding, individual benefits, risk management and more.
Our key aim as trusted advisors is to communicate complex analysis in simple terms for our clients to make well informed decisions on their pensions issues. Your role in the team will be to support analysts and consultants with this work, while building up your own knowledge about financial markets and the pensions industry.
The world of retirement saving is changing and Mercer is developing innovative solutions for our clients and their employees, including supporting them on the journey to their end game. This is your opportunity to learn more about what's involved and gain valuable insights to support the development of your future career.
If you are successful on the internship, we will look to offer you a position on our 2024 graduate programme.
What we value
Intellectual curiosity; seeking opportunities to develop new skills.
Analytical skills, both quantitative and qualitative.
Excellent communication skills with strong attention to detail.
Natural proactivity, organisational, presentational and project management skills.
Ability to work in teams, be flexible and agile.
Working knowledge of Microsoft Office — Word, Excel, and PowerPoint.
What's in it for you?
Excellent development opportunities.
Client exposure, across a variety of disciplines, at an early stage.
Learn every day throughout your internship from a range of experienced professionals and industry leaders.
Share your experiences and build a network with other interns.
Challenge yourself on a daily basis.
Make an impact – we work with major organisations and our work impacts millions of people every day.
Enhanced focus on consulting and analytical skills.
Open, positive culture where diversity is valued and celebrated.
Potential to secure a full time role ready for you to start in 2024, giving you more time focus on and get the most out of your final year of university study.
Qualifications (required)
You should be a penultimate year student and expected to achieve a minimum 2.1 degree classification. If your degree discipline is not mathematics-based, you should have a minimum of a grade A mathematics at A level (or equivalent).
Legal authorisation to work in the UK on a permanent and ongoing basis
View all jobs at Mercer
⛔️ Mercer are no longer taking applications for this job.
From the blog
Expert tips on actuarial career growth and development.
The actuarial profession is growing quickly and competition for jobs is high.
Recruiters can be a valuable tool for finding actuarial jobs. Let's discuss what recruiters can do for you, things to look out for and how to make the most of recruiters to find your next actuarial job.
Most actuaries overlook soft skills - even though they're arguably more important for your life and career.