Munich Re
Health Actuary
12mo ago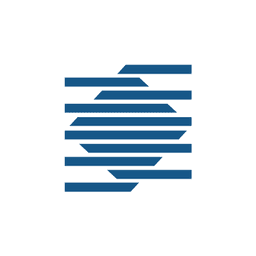 View all jobs at Munich Re
⛔️ Munich Re are no longer taking applications for this job.
Health Actuary
The Production Team reports to the Chief Actuary of Munich and produces reserving and other financial metrics across multiple accounting regimes. Our mission is to produce forward-looking, accurate and relevant financial information that stakeholders with unique interests use to make decisions. Production produces meaningful financial results which promote expertise throughout the entire organization.
Offer:
You will report to the Living Benefits (LB) Production Team Lead. Your primary responsibility is to oversee all valuation aspects of Munich's Long Term Care (LTC) line of business.
Modeling:
Lead the maintenance and execution of the modeling reporting systems
Oversee the development of tools and analysis to understand drivers of financial impacts from inforce data across reporting cycles
Manage the team through complex business problems and modeling details
Valuation and Financial Reporting:
Lead the preparation of quarterly valuation and financial reporting results across IFRS, SII and local Stat reporting frameworks, across multiple onshore and offshore entities
Oversee the preparation of financial projections for strategic and financial planning processes
Development:
Assess valuation methodologies under different frameworks
Set and review valuation assumptions
Implement strategic plans
Engage with the department to support risk evaluation and management needs, inforce management actions, and deal review
Analysis:
Provide deep analysis of results, and be able to raise important issues
Review main controls
Perform analysis of results to evaluate profitability of our business
Reporting & Communication:
Communicate results to both actuaries and non-actuaries, and work collaboratively across an organization
Build relationships across a broad range of teams across the US organization and beyond
Independently assist external reviewers (e.g., auditors)
Profile:
FSA
Minimum 5 years of experience
Bachelor's degree in mathematics, quantitative discipline, actuarial science, or related field
Life insurance product knowledge including product design, features, and risks
Valuation or Financial Reporting experience
BENEFITS:
Comprehensive Medical Plans
PTO and Family Leave
Retirement Savings Plans
Dental and Vision Plans
Life and Disability insurance
Employee Assistance Program
Adoption Assistance
Wellness Programs - Calm, WW, SoFI, Virgin Pulse
Commuter Benefits
FSA and HSA Plans
Hospital Indemnity, Critical Illness and Accident Plans
At Munich Re Life US, we see Diversity and Inclusion as a solution to the challenges and opportunities all around us. Our goal is to foster an inclusive culture and build a workforce that reflects the customers we serve and the communities in which we live and work. We aim to provide a workplace where all of our colleagues feel respected, valued and empowered to achieve their very best every day. We recruit and develop talent with a focus on providing our customers the most innovative products and services. We are an equal opportunity employer. Reasonable accommodations may be made to enable individuals with disabilities to perform the essential functions.
The base salary range anticipated for this position is $158,994 - $175,730, plus an opportunity for an annual company bonus based upon a percentage of eligible pay.
The salary estimate displayed represents the typical salary range for candidates hired in this position. Factors that may be used to determine your actual salary include your specific skills, how many years of experience you have and comparison to other employees already in this role.
View all jobs at Munich Re
⛔️ Munich Re are no longer taking applications for this job.
From the blog
Expert tips on actuarial career growth and development.
The actuarial profession is growing quickly and competition for jobs is high.
Recruiters can be a valuable tool for finding actuarial jobs. Let's discuss what recruiters can do for you, things to look out for and how to make the most of recruiters to find your next actuarial job.
Most actuaries overlook soft skills - even though they're arguably more important for your life and career.