Munich Re
Actuary (Corporate Underwriting)
1yr ago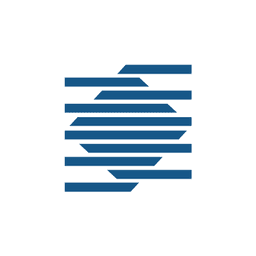 View all jobs at Munich Re
⛔️ Munich Re are no longer taking applications for this job.
Actuary (Corporate Underwriting)
The Pricing, Systems & Analytics department in Corporate Underwriting equips MR's underwriting with methods and tools to efficiently understand, price, and manage non-life risks. Specifically, our tools support operative underwriting units in sustainably structuring and steering MR's non-life business. In this regard, the Pricing Methods & Tools section concentrates on two goals in close cooperation with operative underwriting. First, we develop a system landscape designed to fulfil the future requirements of treaty and facultative underwriting in the pricing context. Second, we train underwriters in pricing methods and usage of MR's UW systems landscape. We are looking for an actuary to take on the following responsibilities:
Offer:
Designing and implementing the technical requirements for further development of the underwriting platform as the central platform for both submission data collection and analysis, as well as pricing and reporting
Supporting the steps involved in development of methods used for pricing of reinsurance risks, from the initial actuarial idea to the concept, the implementation and programming of the mathematical components as well as to tests, and finally end-user training and support
Focusing on the implementation, optimisation and quality assurance respective to the numerical algorithms implemented for pricing of facultative and treaty in collaboration with the actuarial development group within CU
Collaborating with and guidance of IT teams, who are in charge of implementation of specific requirements
Conducting trainings to help improve the technical quality in Underwriting
Performing underwriting, pricing and tool reviews
Profile:
University degree in mathematics, natural sciences or a similar qualification with professional experience
Several years of experience in underwriting or actuarial role in primary insurance or reinsurance
Understanding of the processes involved in primary insurance and reinsurance, especially with regard to pricing and structuring programs
Excellent abstract reasoning and mathematical analytical skills
Willingness to deal with technically challenging subjects independently, creatively and in a goal-oriented way
Experience in managing diverse stakeholders and ability to explain complicated issues to a non-conversant audience
Excellent programming skills in C# and/or Python
Experience in software design and structuring of large software projects
Good understanding related to extensibility and maintainability of software
Database knowledge and solid SQL skills
Profound knowledge of Microsoft Office products
Very good English and German skills, verbally and in writing
As the world's leading reinsurance company with more than 11,000 employees at over 50 locations, Munich Re introduces a paradigm shift in the way you think about insurance. By turning uncertainty into a manageable risk we enable fundamental change. Join us working on topics today that will concern society tomorrow, whether that be climate change, major construction projects, medical risk assessment or even space travel. Together we embrace a culture where multiskilled teams dare to think big. We create the new and the different for our clients and cultivate innovation. Sounds like you? Make it happen and be part of Munich Re.
You will work in an environment where we think big: Change and culture are continuously role-modeled. We create and articulate a compelling and ambitious shared purpose, vision and direction. We pave the way towards success and see failure as learning
You are going to experience that we care & dare: We are empathetic. We know when to lead and know when to let others lead. We attract, grow and coach future leaders
We communicate in a clear & authentic way: We interact with a positive and humble spirit. We solicit feedback, ask and listen, learn and unlearn
You will grow with your clients: Whatever our role, we support business, in an efficient and effective way, to create value for our clients. We embrace new ways of working leveraging digitalization to deliver solutions
Join us, and experience that we lead the We: We have a passion for winning and growing as a team. We inspire people to be capable of joint performance. We create an inclusive environment where different thoughts, generations, cultures and experiences are valued and encouraged
* Munich Re not only stands for fairness with regard to its clients; it is also an equal opportunities employer. Severely disabled candidates will also be prioritised, if equally qualified.
View all jobs at Munich Re
⛔️ Munich Re are no longer taking applications for this job.
From the blog
Expert tips on actuarial career growth and development.
The actuarial profession is growing quickly and competition for jobs is high.
Recruiters can be a valuable tool for finding actuarial jobs. Let's discuss what recruiters can do for you, things to look out for and how to make the most of recruiters to find your next actuarial job.
Most actuaries overlook soft skills - even though they're arguably more important for your life and career.