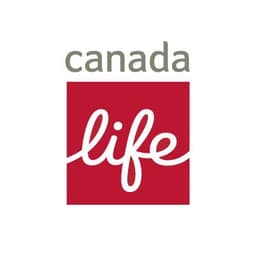 View all jobs at Canada Life
⛔️ Canada Life are no longer taking applications for this job.
Senior Actuarial Trainee
Canada Life UK looks after the retirement, investment and protection needs of individuals, families and companies. We help to build better futures for our customers, our intermediaries and our employees by operating as a modern, agile and welcoming organisation.
Part of our parent company Great-West Lifeco, Canada Life UK has operated in the United Kingdom since 1903. We have hundreds of respected and supported employees committed to doing the right thing for our customers and colleagues.
Canada Life UK is transforming to create a more customer-focused business by providing our customers with expertise on financial and tax planning, offering home finance and annuities propositions, and providing collective fund solutions to third party customers.
As a senior actuarial trainee at Canada life you will be responsible for providing actuarial, statistical and financial insight and analysis to management. You will have opportunity to advise the business or management to ensure that we are managing risk exposure to the business in order to satisfy our statutory responsibilities as well as the needs of policyholders and that of our regulators.
This position is located in our London City office, but future student rotations can be within our Potters Bar Hertfordshire office. This position will initially commence within the front office ALM team and include the following:
Support the ALM Front Office team in asset and liability management (ALM) and optimisation across the Canada Life Group European entities, including Irish Life, in respect of an asset portfolio of £30bn.
Support the ALM Front Office team in the optimisation of the Canada Life Limited (CLL) £9bn Matching Adjustment Portfolio (MAP).
Support the Investments Function and Commercial's Pricing sub function to develop and implement an optimal asset strategy / mix for New Business in respect of both the CLL and Irish Life businesses, including pricing for strategic 3rd party Bulk Annuity transactions.
This role would suit a part qualified actuary. Experience with DB investment strategy modelling or ALM in a life insurer could be beneficial, but not essential.
Key accountabilities
Produce, assist with or review the production and interpretation of financial analysis within their line of business or function.
Support the optimisation of the Matching Adjustment Portfolio, producing regular asset/liability projections, developing rebalancing proposals with Investments, evaluating and recommending new asset classes and providing regular reporting on trading activities and rationale.
Assist in producing recommendations of asset mix alternatives and returns (Markers), support onboarding of assets, coordinating in-specie transfers and mitigating onboarding risks (taking into account any reinsurance arrangements).
Assist in formulating asset strategy/mix taking into account relative asset attractions under Canadian/UK/EU regulatory regimes and setting guidelines for Investments on trading. Monitor the impact of trading and liability changes during the quarter.
Support the delivery of ALM information to multiple internal teams, delivering in line with Investment Management Agreements (IMAs) and Service Level Agreements (SLAs) with Investments front office and SLAs with Irish Life and Pricing.
Contribute to the continuous review and improvement of the departments' processes and procedures to ensure the provision of timely, accurate and efficient levels of service.
General Responsibilities
Ensure familiarity with risk management programs, as they impact this role, and follow appropriate risk management procedures to control, monitor and report on business activities
Ensure compliance with Company policies, regulatory, professional & legal requirements
Actively study for the qualification as a FIA (or equivalent)

Taking part in and making a valuable contribution to different roles via the actuarial student rotation scheme as well as actively studying for the actuarial exams and making acceptable exam progress, as determined by the company and in line with company study policy
Technical Expertise
Can demonstrate a good understanding of asset classes to enable accurate production of Asset Liability Matching results.
Knowledge of Solvency II and the Matching Adjustment, IFRS 17 and Bulk Annuities would be beneficial, but not essential. We are open to hearing from candidates that have experience of working in setting or advising on investment strategy for DB pension schemes.
Developing knowledge and understanding of different actuarial disciplines including via student rotation.
Developing the ability to interpret as well as analyse financial information to provide insight for immediate line management or other key stakeholders.
Developing knowledge of a variety of statistical methods, models and controls, and their commercial application/implication.
Ability to develop and modify actuarial systems and spreadsheets, developing understanding of their commercial application/implication.
Intermediate to advanced MS excel skills demonstrating efficient use of spreadsheets and basic data manipulation skills
Ability to deliver work to a consistently high standard under tight time pressure with attention to detail
Communication:
Strong analytical and report writing/drafting skills.
Can explain complexities in a straightforward and accurate way with coaching or support from managers.
Relationship Building:
The ability to develop and maintain strong relationships across the actuarial function, acting with integrity and being a role model for the company values at all times
Being able to flex their style and approach to different individuals, with occasional coaching and support, in order to achieve a successful outcome.
Taking part in and making a valuable contribution in different roles via actuarial student rotation.
Problem Solving & Accurate Judgement:
Able to effectively plan, organise and execute their own work with little supervision, making management aware of conflicting priorities and readjusting their workload accordingly.
Good problem solving skills and attention to detail, being able to identify issues and interdependencies, recommending a course of action with support and guidance from colleagues.
Can make some decisions independently in order to progress issues, and able to exercise sound judgement and commercial sense to understand the importance of different issues and assess when matters need to be escalated.
Proactive in approach to tasks and taking on new responsibilities.
Developing Self
Actively studying for actuarial exams, usually being over half-way through their qualification.
An interested and inquisitive individual who is committed to their own ongoing professional and personal development.
Developing the ability to apply technical actuarial techniques and understand business/commercial implications.
What you'll like about working here
As a Canada Life UK colleague, you'll receive a competitive salary and comprehensive reward package including income protection, private medical insurance and life assurance, along with a generous pension and bonus scheme. You'll also receive the support you need with your personal and professional development.
Diversity and inclusion
Canada Life is committed to a diverse and inclusive workplace. Our role as an employer of choice is to provide the right environment for talented people to do their best work, by respecting, understanding and valuing individual differences
View all jobs at Canada Life
⛔️ Canada Life are no longer taking applications for this job.
From the blog
Expert tips on actuarial career growth and development.
Recruiters can be a valuable tool for finding actuarial jobs. Let's discuss what recruiters can do for you, things to look out for and how to make the most of recruiters to find your next actuarial job.
Most actuaries overlook soft skills - even though they're arguably more important for your life and career.
You've spent hours researching 'how to become an actuary' and now it's time to put your plan into action.