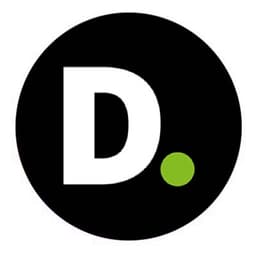 View all jobs at Deloitte
⛔️ Deloitte are no longer taking applications for this job.
Senior Manager/Director (Climate)
Are you a quant / actuary / scientist / engineer looking to use your skills to support the financial services with what might be the biggest challenge of our generation?
We are looking for you! We are seeking applicants to join our growing financial risk management and sustainable finance teams. As well as understanding the challenge that climate change poses to business, you should have a passion for data-driven decision making and/or a risk modelling background, and experience of communicating complex problems to technical and non-technical audiences.
To support our growing climate risk practice, we are seeking additional skilled resource; an integral component of our ability to meet client demand and deliver differentiated services in this area.
Working within the Financial Risk Management practice, but jointly with our Sustainability Services practice, this role will provide additional financial services clients with deep climate risk and climate finance expertise.
We are particularly looking for applicants with experience that covers three broad themes within climate and ESG risk:
1) Strong prior credit risk modelling experience (wholesale and/or retail) obtained in the financial services industry (especially banking) and/or other professional service firms;
2) Climate risk quantification, catastrophe modelling and/or scenario analysis experience – especially as applied to financial services, but possibly gained with corporates, government departments and public bodies;
3) Integrating ESG within risk management frameworks within the banking sector and the general credit lifecycle for the e.g. underwriting, product design, pricing etc. Any experience on the application of the EU taxonomy (or similar green taxonomies) will be an advantage.
Where your experience with (2) and (3) is limited, clearly identified prior interest or work credentials that connect with the climate risk agenda or, more generally, to green and sustainable finance, will be an advantage. Modelling experience largely with Market or Operational risk may also be given consideration.
Your role
We support a wide range of UK and global clients on their most pressing climate risk & sustainable finance challenges and opportunities through a spectrum of offerings ranging from climate risk strategy to risk modelling to independent assurance on green finance.
As a Senior Manager within this service area, you will be involved with:
Creatively applying your in-depth knowledge of credit (and possibly market) risk modelling to support clients and others in your team as Deloitte rolls out its climate risk advisory offerings and products;
Developing fluent understanding of current climate risk and decarbonisation themes, tracking recent developments in climate impact science;
Delivering high-quality, detailed climate risk assessments, developing adaptation and mitigation strategies for financial services clients;
Delivering projects to integrate ESG within clients' lending business through amongst others, innovative product design, new underwriting policies and the implementation of target operating models related to green taxonomies (e.g. EU taxonomy);
Developing strong relationships with a range of internal stakeholders;
Educating and advising both internal and external stakeholders on climate change, particularly in translating risk modelling developments into understandable and actionable insight and becoming their 'trusted' adviser;
Working alongside other climate change & sustainability experts at Deloitte and on client engagements to provide expert insight on interactions between climate risk, sustainable finance and other sustainability areas;
Providing leadership and mentoring to junior team members and associate resources;
Acting in the capacity of 'engagement manager', taking ownership for all aspects of engagement delivery from scoping, programme and team selection through to delivery, risk & quality management and budgetary control;
Leveraging your growing subject matter knowledge to lead new business development opportunities, and further support Deloitte's sustainable finance campaign.
Your work, your choice
At Deloitte we believe the best impact is the value we add, not the hours we sit at our desk. We carefully consider agile ways of working, both formal and informal, that allow for the best impact for our people and our clients. Please speak to your recruiter about the working pattern that works best for you.
This is a permanent role (typical hours are 9.30 – 5.30pm) with a degree of flexibility. We do encourage careful consideration of agile ways of working, both formal and informal arrangements that allow for the best outcomes for our people and our clients.
Location: London.
Work pattern: Permanent full-time.
Your professional experience
To qualify for the role you must have:
Strong numerical background in statistics, actuarial science (e.g. catastrophe modelling), economic modelling, engineering, physics, geophysical analysis, directly in climate science or a similar discipline;
Experience in risk assessment, particularly quantitative approaches to measuring risk and/or quantitative scenario analysis in a banking context;
Technical knowledge of net zero strategies and decarbonisation planning; OR deep subject matter expertise, such as in climate science, decarbonisation, energy transition, or catastrophe modelling;
Demonstrable knowledge of climate change and ESG regulatory landscape (including EU taxonomy) and thinking on government policy with its implications for financial services;
Strong skills in identifying, establishing and maintaining relationships with key internal and external stakeholders.
Strong skills in communicating technical subject matter to non-technical audiences;
Some experience in professional services / consultancy or other stakeholder management skills;
Strong experience with managing people, projects and budgets end-to-end;
Excellent written and oral business communication skills
Your service line: Risk Advisory
In Risk Advisory, our thinking and actions give clients, our people and society the confidence to grow responsibly in a rapidly changing world. We don't just work with our clients to manage risk, we help them understand and grab the opportunities it presents too, helping them gain a competitive advantage. Our expertise and industry knowledge run deep here. At Deloitte, you'll find yourself working with some of the most inspiring and experienced colleagues and with clients who trust you to lead the way to smart choices, better control frameworks, and new systems, including bespoke solutions that have a direct impact on their bottom line.
Personal independence
Regulation and controls are standard practice in our industry and Deloitte is no exception. These controls provide important legal protection for both you and the firm. We are subject to a number of audit regulations, one of which requires that certain colleagues abide by specific personal independence constraints. This can mean that you and your "Immediate Family Members" are not permitted to hold certain financial interests (shares, funds, bonds etc.) with audit clients of the firm. The recruitment team will provide further detail as you progress through the recruitment process.
About Deloitte
Our Purpose & Strategy
To make an impact that matters for our clients, our people and society - defines who we are and what we stand for. Our purpose provides the foundation for our strategy and our aspiration to be the undisputed leader in professional services: this is not about size, it's about being the first choice. The first choice for the largest and most influential clients, and the first choice for the best talent.
What do we do?
Deloitte offers global integrated professional services that include Audit & Assurance, Consulting, Financial Advisory, Legal, Risk Advisory and Tax Consulting. Our approach combines intellectual leadership, industrial expertise, insight, consulting & problem solving capabilities whatever the role, technology revolutions and innovation from multiple disciplines to help our clients excel anywhere in the world.
Beyond the UK: Deloitte North and South Europe
The UK is part of Deloitte North and South Europe (NSE), the second largest member firm in the Deloitte network. Deloitte NSE combines operations in Belgium, Central Mediterranean (Italy, Greece, Malta), Ireland, the Middle East (Bahrain, Cyprus, Egypt, Iraq, Jordan, Kuwait, Lebanon, Libya, Oman, Palestinian Ruled Territories, Qatar, Saudi Arabia, United Arab Emirates, Yemen), the Netherlands, the Nordics (Denmark, Finland, Iceland, Norway and Sweden), Switzerland and the UK. Deloitte NSE brings together 2,700 partners and over 50,000 people, combining our unmatched breadth and depth of capabilities in audit and assurance, consulting, financial advisory, risk advisory, and tax and legal across the region. Being part of Deloitte NSE supports our aspiration to be the undisputed leader in professional services and will create more opportunity and growth for our people.
What do we value?
What brings us all together at Deloitte? It's how we approach the thousands of decisions we make every day. How we behave, our beliefs and our attitudes. In other words: our values. Whatever we do, wherever we are in the world, we lead the way, serve with integrity, take care of each other, foster inclusion, and collaborate for maximum impact. These five shared values lead every decision we make and action we take, guiding us to deliver impact how and where it matters most.
Being a Leader at Deloitte
Cultural fit and purpose-led leadership is crucial for Deloitte. Our leaders always set the example and inspire their colleagues. They make quality time for people and take an interest in them. They know what matters to people - both inside and outside work – and value them as individuals; always finding opportunities to develop them while showing respect and appreciation.
We expect colleagues at all levels to embrace and live our purpose and our leadership culture by challenging themselves to identify issues that are most important for our clients, our people, and for society and make an impact that matters. We know leadership comes in all shapes and sizes, but our Leadership Charter helps all of our people understand what we're looking for:
We live our purpose: we act as a role model, embracing and living our purpose and values, and recognising others for the impact they make
We develop talent: we develop high-performing people and teams through challenging and meaningful opportunities
We drive performance: we deliver exceptional client service; maximise results and drive high performance from people while fostering collaboration across businesses and borders
We believe positive influence can make an impact that matters: we influence clients, teams, and individuals positively, leading by example and establishing confident relationships with increasingly senior people
We move, together, towards a strategic direction: we understand key objectives for clients and Deloitte, aligning people to objectives and setting priorities and direction.
View all jobs at Deloitte
⛔️ Deloitte are no longer taking applications for this job.
From the blog
Expert tips on actuarial career growth and development.
Recruiters can be a valuable tool for finding actuarial jobs. Let's discuss what recruiters can do for you, things to look out for and how to make the most of recruiters to find your next actuarial job.
Most actuaries overlook soft skills - even though they're arguably more important for your life and career.
You've spent hours researching 'how to become an actuary' and now it's time to put your plan into action.