Munich Re
Actuarial Analyst (Health)
1yr ago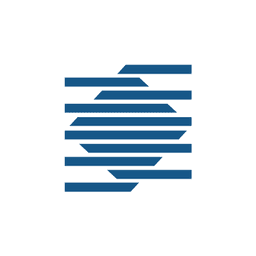 View all jobs at Munich Re
⛔️ Munich Re are no longer taking applications for this job.
Actuarial Analyst (Health)
Munich Re is the world's largest reinsurer and a leading provider of reinsurance solutions in Asia. The Regional Centre in Singapore has grown and expanded substantially over the past years with more than 300 employees currently. Southeast Asia is one of the most exciting regions in the world and offers great opportunities for Munich Re.
As part of our expansion for the SEA team, we are seeking an Actuarial Analyst with a focus in health insurance products.
Offer:
Perform portfolio monitoring to ascertain trend and experience
Participate in research and development work on medical trends in various markets
Generate IBNR factors for internal and external requirements
Support pricing actuary in product development including product design, pricing and risk management
Correspond with internal accountant or client on data issues
Develop portfolio monitoring presentation slides which is shared with both client managers and clients
Develop new actuarial monitoring tools to enhance the portfolio monitoring process
Profile:
Degree in Actuarial Science with at least 1 year of working experience
Strong in Microsoft Excel, Access and Statistical Tools
Good communication skills with the ability to negotiate, present and share ideas with colleagues and clients
Understanding of reinsurance knowledge/structure would be preferred
Ability to work independently as well as with the team
Good command of English both written and verbal
Our business model is based on the combination of primary insurance and reinsurance under one roof. We take on risks worldwide of every type and complexity, and our experience, financial strength, efficiency and first-class service make us the first choice for all matters relating to risk. Our client relationships are built on trust and cooperation. If you would be interested in helping shape the future as part of one of our teams, we look forward to hearing from you.
At Munich Re, we embrace, and value, the interaction of diverse backgrounds, experiences, perspectives and thought. This interaction is our foundation. Of our open culture and spirit of partnership. Of how our teams are built and cultivated. Of how we are supported and developed. And at the centre of this interaction is each of us.
View all jobs at Munich Re
⛔️ Munich Re are no longer taking applications for this job.
From the blog
Expert tips on actuarial career growth and development.
Recruiters can be a valuable tool for finding actuarial jobs. Let's discuss what recruiters can do for you, things to look out for and how to make the most of recruiters to find your next actuarial job.
Most actuaries overlook soft skills - even though they're arguably more important for your life and career.
You've spent hours researching 'how to become an actuary' and now it's time to put your plan into action.