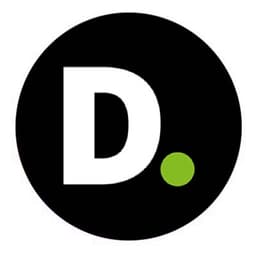 View all jobs at Deloitte
⛔️ Deloitte are no longer taking applications for this job.
Consultant/Senior Consultant
Your opportunity
Join Deloitte's leading Actuarial Insurance practice and apply your skills in projects reaching beyond traditional actuarial boundaries. You'll work with colleagues and clients in Audit, Tax, Consulting and Financial Advisory - exposing you to cutting edge actuarial work in a strategic, consulting and transactional context. Here you'll develop an impressive range of commercial consulting skills that will increase your career options and opportunities markets.
Human Capital Join the world's leading HR and people transformation business and help create the Future of Work for major corporations. You'll develop trusted relationships with senior business stakeholders. As part of a practice that brings research and analytics expertise together with deep industry knowledge, you'll develop change programmes that are not only innovative, but deliver the most positive impact for all.
Your role
As a Consultant/Senior Consultant, you will have responsibility for:
Actively contributing to a wide range of client projects of a technical actuarial nature;
Taking responsibility for the delivery of packages of work to adequate time and quality considerations;
Managing small number of junior team members (c.1-5);
Identifying and escalating risks and issues;
Contributing to business development and practice management activity, in conjunction with more senior team members; and
Attending client meetings.
Our practice has both breadth and technical depth which is increasingly important in an ever-changing regulatory landscape. You can expect to be involved in a wide variety of assignments.
The key services that you could be involved in include:
Providing Transformation services which could include:
Advising on streamlining and accelerating reserving processes using the latest methods and tools;
Interpreting the IFRS17 standard and advising clients on how the standards apply to their business;
Designing and implementing processes which deliver IFRS and GAAP compliant disclosures;
In additional to transformation related projects, you may also be involved in:
Reserving (GAAP, Lloyd's & London Market, Solvency II technical provisions, audit support);
Mergers & Acquisitions transaction advisory;
Other expert and advisory work;
Finance, Capital and Business Partnering transformation; and
Underwriting & Pricing Transformation.
Your work, your choice
At Deloitte we believe the best impact is the value we add, not the hours we sit at our desk. We carefully consider agile ways of working, both formal and informal, that allow for the best impact for our people and our clients. Please speak to your recruiter about the working pattern that works best for you.
Location: You will be based in a Deloitte London office, however travel will be required for client based projects. Whilst some clients are London based, we do spend time on site with regional and international clients. We specify full mobility for our consulting roles but we make arrangements respectfully.
Work pattern: This is a permanent role with a degree of flexibility. We do encourage careful consideration of agile ways of working, both formal and informal arrangements that allow for the best outcomes for our people and our clients.
Your professional experience
Essential:
Experience of the UK non-life insurance industry.
Experience of working on transformations projects (for example assisting in implementation of the impacts of an external or internal change such as IFRS accounting; a management decision to streamline reporting; reserving process efficiencies; improving modelling outputs)
The ability to apply your knowledge in practical and commercial situations.
Track record of being able to take ownership of and complete packages of work or small projects successfully.
Self-starting; able to build rapport and relationships.
Some experience of talent development (e.g. performance management for junior team members, mentorship or coaching of individuals).
Clear communication skills.
Desirable:
Experience of working on transformation projects.
Close to qualification or newly qualified.
IFRS17 experience
Your service line: Consulting
Our people and the way we work are the two things that set us apart in the consulting universe. For us, collaboration is fundamental to success, along with an unrivalled depth and breadth of expertise. We work closely with our clients and each other, at every stage of every project, solving our clients' trickiest problems with a mix of knowledge, creativity and intellectual rigour. A hugely diverse range of clients rely on us to deliver the kind of change that adds genuine, lasting value to their business.
Personal independence
Regulation and controls are standard practice in our industry and Deloitte is no exception. These controls provide important legal protection for both you and the firm. We are subject to a number of audit regulations, one of which requires that certain colleagues abide by specific personal independence constraints. This can mean that you and your "Immediate Family Members" are not permitted to hold certain financial interests (shares, funds, bonds etc.) with audit clients of the firm. The recruitment team will provide further detail as you progress through the recruitment process.
About Deloitte
Our Purpose & Strategy
To make an impact that matters for our clients, our people and society - defines who we are and what we stand for. Our purpose provides the foundation for our strategy and our aspiration to be the undisputed leader in professional services: this is not about size, it's about being the first choice. The first choice for the largest and most influential clients, and the first choice for the best talent.
What do we do?
Deloitte offers global integrated professional services that include Audit & Assurance, Consulting, Financial Advisory, Legal, Risk Advisory and Tax Consulting. Our approach combines intellectual leadership, industrial expertise, insight, consulting & problem solving capabilities whatever the role, technology revolutions and innovation from multiple disciplines to help our clients excel anywhere in the world.
Beyond the UK: Deloitte North and South Europe
The UK is part of Deloitte North and South Europe (NSE), the second largest member firm in the Deloitte network. Deloitte NSE combines operations in Belgium, Central Mediterranean (Italy, Greece, Malta), Ireland, the Middle East (Bahrain, Cyprus, Egypt, Iraq, Jordan, Kuwait, Lebanon, Libya, Oman, Palestinian Ruled Territories, Qatar, Saudi Arabia, United Arab Emirates, Yemen), the Netherlands, the Nordics (Denmark, Finland, Iceland, Norway and Sweden), Switzerland and the UK. Deloitte NSE brings together 2,700 partners and over 50,000 people, combining our unmatched breadth and depth of capabilities in audit and assurance, consulting, financial advisory, risk advisory, and tax and legal across the region. Being part of Deloitte NSE supports our aspiration to be the undisputed leader in professional services and will create more opportunity and growth for our people.
What do we value?
What brings us all together at Deloitte? It's how we approach the thousands of decisions we make every day. How we behave, our beliefs and our attitudes. In other words: our values. Whatever we do, wherever we are in the world, we lead the way, serve with integrity, take care of each other, foster inclusion, and collaborate for maximum impact. These five shared values lead every decision we make and action we take, guiding us to deliver impact how and where it matters most.
Being a Leader at Deloitte
Cultural fit and purpose-led leadership is crucial for Deloitte. Our leaders always set the example and inspire their colleagues. They make quality time for people and take an interest in them. They know what matters to people - both inside and outside work – and value them as individuals; always finding opportunities to develop them while showing respect and appreciation.
We expect colleagues at all levels to embrace and live our purpose and our leadership culture by challenging themselves to identify issues that are most important for our clients, our people, and for society and make an impact that matters. We know leadership comes in all shapes and sizes, but our Leadership Charter helps all of our people understand what we're looking for:
We live our purpose: we act as a role model, embracing and living our purpose and values, and recognising others for the impact they make
We develop talent: we develop high-performing people and teams through challenging and meaningful opportunities
We drive performance: we deliver exceptional client service; maximize results and drive high performance from people while fostering collaboration across businesses and borders
We believe positive influence can make an impact that matters: we influence clients, teams, and individuals positively, leading by example and establishing confident relationships with increasingly senior people
We move, together, towards a strategic direction: we understand key objectives for clients and Deloitte, aligning people to objectives and setting priorities and direction
View all jobs at Deloitte
⛔️ Deloitte are no longer taking applications for this job.
From the blog
Expert tips on actuarial career growth and development.
Recruiters can be a valuable tool for finding actuarial jobs. Let's discuss what recruiters can do for you, things to look out for and how to make the most of recruiters to find your next actuarial job.
Most actuaries overlook soft skills - even though they're arguably more important for your life and career.
You've spent hours researching 'how to become an actuary' and now it's time to put your plan into action.