Munich Re
Data Actuary
1yr ago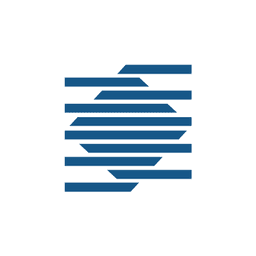 View all jobs at Munich Re
⛔️ Munich Re are no longer taking applications for this job.
Data Actuary
We are seeking an experienced qualified actuary to lead our data initiatives for Life and Health business in Southeast Asia.
Located in Singapore and reporting to the Head of In-force Management, this role has four key components:
managing a team of data experts to ensure deliverables are met
ensure that data received from clients for ad hoc tasks are checked and transformed to be used for downstream consumption
the incumbent will use the organisation's system architecture to transform portfolio data made available to the organisation by its clients into a standardised and enriched format for downstream consumption
driving ad hoc tasks related to data reviews and premium reconciliations
Offer:
In this function, you will:
take responsibility for data quality in the region and for the robust processing of data
support junior members of the team in expanding their actuarial, systems and insurance knowledge
liaise with the regional data team and COO on data projects as it relates to SEA
provide actuarial and business input to the IT Team during requirement-gathering exercises
use actuarial and systems knowledge to assess proposed IT solutions
support the user acceptance testing of system changes
support the change management function in relation to data systems and processes
work with other members of the team to analyse the available data and to develop dashboards and reports, communicating relevant insights to senior management.
Profile:
To perform this function, you should be a qualified actuary:
with 3 to 5 years of experience in life insurance / reinsurance
with a thorough understanding of life insurance principles and of the products in the region
with technical computing skills (including knowledge of SQL-based intake systems and databases)
with strong analytical and problem-solving skills
with excellent communication skills (both written and spoken) in English.
Our business model is based on the combination of primary insurance and reinsurance under one roof. We take on risks worldwide of every type and complexity, and our experience, financial strength, efficiency and first-class service make us the first choice for all matters relating to risk. Our client relationships are built on trust and cooperation. If you would be interested in helping shape the future as part of one of our teams, we look forward to hearing from you.
At Munich Re, we embrace, and value, the interaction of diverse backgrounds, experiences, perspectives and thought. This interaction is our foundation. Of our open culture and spirit of partnership. Of how our teams are built and cultivated. Of how we are supported and developed. And at the centre of this interaction is each of us.
View all jobs at Munich Re
⛔️ Munich Re are no longer taking applications for this job.
From the blog
Expert tips on actuarial career growth and development.
Most actuaries overlook soft skills - even though they're arguably more important for your life and career.
You've spent hours researching 'how to become an actuary' and now it's time to put your plan into action.
Hi everyone, welcome to our new job board. We're a small team of actuaries based in the UK.