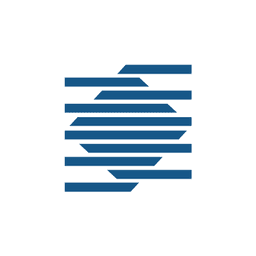 View all jobs at Munich Re
⛔️ Munich Re are no longer taking applications for this job.
Actuary (Structured Reinsurance)
Are you a nearly qualified or qualified Actuary looking to expand your knowledge and thrive in the Structured Reinsurance space? The Structured Reinsurance Team are looking to bring on board a new thriving Actuary!
Offer:
Key Responsibilities:
Supporting / leading projects for in force management (ultimately taking ownership of this).
Maintaining close and strong relationships with the various business partners within the Munich Re Group.
Supporting senior members of the team in new business propositions, including debating creatively with the team and clients in order to design and implement deals which meet their needs.
Researching reinsurance opportunities arising from existing and new financial reporting and regulatory frameworks.
Supporting the team in developing strong client-focused relationships.
Supporting our overall Structured Reinsurance strategy.
General Duties & Tasks:
Reviewing the profitability of existing Structured Reinsurance business from existing clients and recommending appropriate actions where vital.
Using desktop and other research to track new developments in the market, people changes, regulatory updates, etc.
Coordinating internal resources to deliver on client commitments and to ensure relevant technical experts are involved as/when needed.
Supporting transactions on the actuarial side in respect of deals – approval documentation, contractual development, model reviews etc.
Working with colleagues to establish and maintain robust processes to mitigate any material operational failures, data/accounting issues, etc.
Collaborate to raising and improving Munich Re profile within our market.
Profile:
Key Skills and Attributes
Essential:
Experience of the life insurance / reinsurance industry
A great teammate who will step up and take ownership when required
Strong analytical skills and the ability to apply judgement and take ownership of tasks
Able to grasp new concepts and technical issues quickly, and communicate them effectively to others
Desirable:
Experience working in Life related fields.
Project management skills
Client management experience
Good commercial awareness including understanding of Solvency II and IFRS
Life reinsurance experience
Good understanding of capital market / non-traditional reinsurance offerings in the market.
Qualifications and Educational Requirements:
Newly / Nearly qualified actuary
Benefits
This opportunity comes along with a competitive salary, 25 days annual leave along with private medical insurance, on target bonus and employers contributory pension of 10%. We also operate in a hybrid working capacity meaning you have the opportunity to collaborate in the office and work from home when needed.
About us
You will work in an environment where we think big: Change and culture are continuously role-modelled. We create and articulate a compelling and ambitious shared purpose, vision and direction. We pave the way towards success and see failure as learning
You are going to experience that we care & dare: We are compassionate. We know when to lead and know when to let others lead. We attract, grow and coach future leaders
We communicate in a clear & authentic way: We interact with a positive and humble spirit. We solicit feedback, ask and listen, learn and unlearn
You will grow with your clients: Whatever our role, we support business, in an efficient and effective way, to create value for our clients. We embrace new ways of working using digitalisation to deliver solutions
We lead the We: We have a passion for winning and growing as a team. We inspire people to be capable of joint performance. We create an inclusive environment where different thoughts, generations, cultures and experiences are valued and encouraged
Here at Munich Re we endeavour to offer our staff the opportunity to grow in a challenging, ambitious and diverse working environment. We believe that your commitment to apply your outstanding knowledge shapes the future; the future of our clients, of Munich Re, and, of course, your own.
Munich Re is an equal opportunity employer. We celebrate diversity and are committed to creating an inclusive environment for all our employees.
View all jobs at Munich Re
⛔️ Munich Re are no longer taking applications for this job.
From the blog
Expert tips on actuarial career growth and development.
Most actuaries overlook soft skills - even though they're arguably more important for your life and career.
You've spent hours researching 'how to become an actuary' and now it's time to put your plan into action.
Hi everyone, welcome to our new job board. We're a small team of actuaries based in the UK.