Munich Re
Pricing Actuary
1yr ago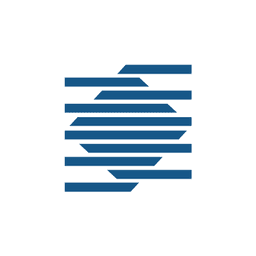 View all jobs at Munich Re
⛔️ Munich Re are no longer taking applications for this job.
Pricing Actuary
The Centre of Competence Best Estimates & Pricing develops reinsurance pricing tools, methodology, and biometric assumptions for life and health business in Europe and Latin America. It also supports market pricing units on tailor-made reinsurance pricings, product development, and further reinsurance services.
We excel in keeping actuarial assumptions and methods for life and health insurance up to date. We leverage our close cooperation with experts on markets, risk management, data, and medical science as well as with our international colleagues within Munich Re's global life and health units. We provide the market teams with state-of-the-art infrastructure and standards for quantitative and qualitative assessments of R/I pricings for new business opportunities and the monitoring of our in-force portfolio. We thereby ensure essential support for our successful business development and quality assurance of our reinsurance portfolio.
Offer:
Deriving or approving biometric assumptions for disability, critical illness, and/or mortality business for reinsurance quotations or product development services
(Driving or) participating in agile projects and initiatives supporting our business strategy
Consulting and training of colleagues and cedents
Close collaboration with client pricing and business units, the expert units Integrated Analytics, Medical Research, Underwriting, and Claims as well as with the central units Corporate Underwriting and Valuation
Profile:
Very good degree in mathematics, actuarial science or a comparable qualification, membership in the DAV or a comparable foreign association of actuaries
Working experience in primary insurance or reinsurance is desirable
Very good analytical skills, ability to comprehend complex actuarial issues and explain to others
Creativity and ability to develop new solutions/concepts
High degree of entrepreneurial mindset, costumer orientation, responsibility, and motivation
Very good presentation and trainer skills
Very good knowledge of insurance modelling software AXIS, Prophet or similar is helpful
Experience with SQL database systems or C# development is helpful
Fluent in written and spoken English, basic command of German required; good command of French or Spanish is helpful
About Us:
As the world's leading reinsurance company with more than 11,000 employees at over 50 locations, Munich Re introduces a paradigm shift in the way you think about insurance. By turning uncertainty into a manageable risk we enable fundamental change. Join us working on topics today that will concern society tomorrow, whether that be climate change, major construction projects, medical risk assessment or even space travel. Together we embrace a culture where multiskilled teams dare to think big. We create the new and the different for our clients and cultivate innovation. Sounds like you? Make it happen and be part of Munich Re.
You will work in an environment where we think big: Change and culture are continuously role-modeled. We create and articulate a compelling and ambitious shared purpose, vision and direction. We pave the way towards success and see failure as learning
You are going to experience that we care & dare: We are empathetic. We know when to lead and know when to let others lead. We attract, grow and coach future leaders
We communicate in a clear & authentic way: We interact with a positive and humble spirit. We solicit feedback, ask and listen, learn and unlearn
You will grow with your clients: Whatever our role, we support business, in an efficient and effective way, to create value for our clients. We embrace new ways of working leveraging digitalization to deliver solutions
Join us, and experience that we lead the We: We have a passion for winning and growing as a team. We inspire people to be capable of joint performance. We create an inclusive environment where different thoughts, generations, cultures and experiences are valued and encouraged
* Munich Re not only stands for fairness with regard to its clients; it is also an equal opportunities employer. Severely disabled candidates will also be prioritised, if equally qualified.
View all jobs at Munich Re
⛔️ Munich Re are no longer taking applications for this job.
From the blog
Expert tips on actuarial career growth and development.
You've spent hours researching 'how to become an actuary' and now it's time to put your plan into action.
Hi everyone, welcome to our new job board. We're a small team of actuaries based in the UK.