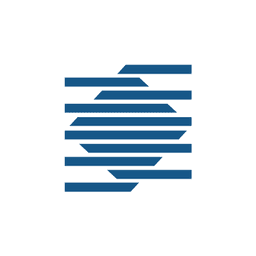 View all jobs at Munich Re
⛔️ Munich Re are no longer taking applications for this job.
Manager & Actuary (Biometric Research)
You are an actuary that is passionate about experience studies and making data driven assumptions about what will happen in the future. As a Manager & Actuary in Biometric Research, you will get the opportunity to work with some of the largest insurance datasets in the North American industry, lead experience studies, assumption development and perform research in the individual life, critical illness, disability and long term care lines of business. You will report to a Director of Studies and Assumptions in the Toronto office, have actuarial associates assist you with your projects and get opportunities to share your insights with the different actuarial teams and senior management.
Offer:
Individual Insurance and Group Long Term Disability Business Lines
Leads North American mortality/morbidity/lapse experience studies and assumption development.
Continually reviews and improves the experience analysis and assumption development processes.
Supports the Canadian pricing and in-force management teams by providing mortality/morbidity/lapse assumptions for new business quotes and in-force transactions.
Supports the Enterprise Risk Management team by assisting with development of economic capital models for biometric risks.
Participates in North American and Global Biometric Research initiatives.
Provides actuarial and research support for underwriting.
Provides peer reviews for other team members.
Stakeholder Relationship and Project Management
Builds and maintains strong relationships with key internal stakeholders in the development and execution of assumptions and experience studies.
Addresses the needs of internal clients in a timely manner and is viewed as their business partner, not just a provider of services.
Develops strong and trusting relationships with key decision makers.
Clearly communicates the experience study stories and rationale behind assumptions developed.
Profile:
University Degree in Actuarial Science, Finance, Statistics, or Mathematics.
FSA and/or FCIA designation.
5-10+ years experience in the individual insurance/reinsurance industry.
Demonstrated ability to effectively manage projects.
Strong analytical and financial modeling skills.
Strong ability to establish and maintain effective interpersonal relationships with clients and co-workers.
Excellent communication skills as demonstrated in general conversation, clear, complete responses to internal and external clients, formal presentations and written documents.
Superior attention to detail and accuracy.
Strong problem solving and organization skills.
Demonstrated flexibility and effectiveness working under tight timelines.
Demonstrated ability to adapt in a dynamic environment.
Proficient designing and using spreadsheets/tables to perform computations and analysis.
Knowledge of Excel, SQL, PowerPoint, Moody's AXIS and R is preferred.
Together, we engage with everything we have and are, to help humankind act braver and better.As the world's leading reinsurance company with more than 40,000 employees in over 50 locations around the globe, Munich Re introduces a paradigm shift in the way you think about insurance. By turning uncertainty into manageable risk, we enable fundamental change. We recognize Diversity, Inclusion, and Belonging as a key priority with a culture that welcomes different thoughts and opinions. We dare to think big and are continuously innovating on behalf of our clients.Our data, our technology, and our teams place us in a unique position to drive transformative change in the life insurance industry. We invest strategically in our world class talent, offering our employees a work experience that promotes professional development, innovation, and rewards high performance.
Munich Re Canada is committed to providing a work environment that is inclusive and free of employment barriers and discrimination. Accommodations will be made for qualified applicants with a disability throughout the recruitment process. If you receive a request for an interview and you have a disability which will require an accommodation to support your participation, please consult with Human Resources or contact AODARequestHR@munichre.ca as soon as practical so that suitable accommodations can be arranged.
View all jobs at Munich Re
⛔️ Munich Re are no longer taking applications for this job.
From the blog
Expert tips on actuarial career growth and development.
You've spent hours researching 'how to become an actuary' and now it's time to put your plan into action.
Hi everyone, welcome to our new job board. We're a small team of actuaries based in the UK.