Munich Re
Actuary (Commercial Strategy & Operations)
1yr ago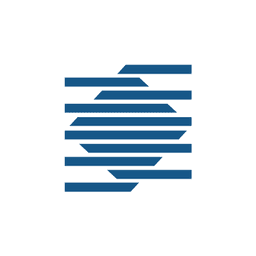 View all jobs at Munich Re
⛔️ Munich Re are no longer taking applications for this job.
Actuary (Commercial Strategy & Operations)
About the role
Reporting to the Head of Commercial Strategy & Operations, this is largely a project-based role to support a diverse range of strategic and operational initiatives. Key objectives over the next 6-12 months include co-ordinating our responses to APRA's Individual Disability Income Insurance (IDII) Review and improving processes to facilitate efficient quotes across Retail and Group Risk for both inforce and new business opportunities.
Your job
Drive our strategy to ensure appropriate response to industry issues and events. Initial focus will be on our response to product sustainability issues
Oversee the quote process to ensure quality and timeliness of MRA Commercial work and actuarial advice
Develop, implement, improve and report on the most appropriate quotation methodologies for our portfolio
Understand pricing requirements from IFRS 17 and incorporate into quote processes, including leading training/lunch and learn type sessions
Act as technical peer reviewer of actuarial work
Collect, synthesise and structure summarised treaty information from multiple sources
Design and create a treaty "source of truth" database
Lead a project to validate information for key treaties against supporting treaty documentation
Develop a process to keep the database up to date as additional treaties and addenda are executed
Your profile
Qualified Actuary (Fellow - FIAA or equivalent international standard)
Life pricing or valuation experience with a focus on Retail/ Group products in the Australian market
Experience working on strategic projects
Lead and achieve positive outcomes during periods of change
Understanding of and development of strategies with ability to balance MRA and client goals
Ability to produce high-quality written reports for senior audiences, including Board and APRA
Our benefits
We have many attractive benefits to offer you, including 16% superannuation
Enjoy increased annual leave entitlements
Work flexibly from home and our fantastic office in the CBD
About us
You will work in an environment where we aspire to think big: Change and culture are challenged. We communicate a compelling and shared purpose and direction. We pave the way towards success and see failure as learning.
You are going to experience that we care & dare: We are empathetic. We know when to lead and know when to let others lead. We attract, grow and coach future leaders.
We aim to communicate in a clear & authentic way. We solicit feedback, ask and listen, learn and unlearn.
You will grow with your clients: Whatever our role, we support business, in a thoughtful way, to create value for our clients. We embrace new ways of working applying digitalization to provide solutions.
We have a passion for winning and growing as a team. We inspire people to deliver a joint performance. We create an inclusive environment where different thoughts, generations, cultures and experiences are valued and encouraged.
At Munich Re, we embrace and value the interaction of diverse backgrounds, experiences, perspectives and thought. This interaction is our foundation. Of our open culture and spirit of partnership. Of how our teams are built and cultivated. Of how we are supported and developed. And at the centre of this interaction is each of us.
View all jobs at Munich Re
⛔️ Munich Re are no longer taking applications for this job.