Canada Life
Actuary (Finance Change)
1yr ago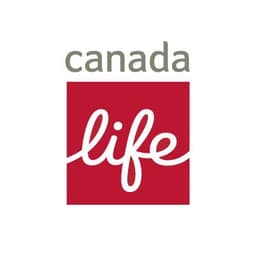 View all jobs at Canada Life
⛔️ Canada Life are no longer taking applications for this job.
Actuary (Finance Change)
About Canada Life
Canada Life UK looks after the retirement, investment and protection needs of individuals, families and companies. We help to build better futures for our customers, our intermediaries and our employees by operating as a modern, agile and welcoming organisation.
Part of our parent company Great-West Lifeco, Canada Life UK has operated in the United Kingdom since 1903. We have hundreds of respected and supported employees committed to doing the right thing for our customers and colleagues.
Canada Life UK is transforming to create a more customer-focused business by providing our customers with expertise on financial and tax planning, offering home finance and annuities propositions, and providing collective fund solutions to third party customers.
About the role
As an actuary working in the Canada Life finance change project, you would be responsible for driving forward process improvements to achieve significant improvements in the efficiency of Canada Life financial reporting processes and the quality of the end results. You will work closely with the relevant subject matter experts to achieve this.
The Finance Change Actuary will design solutions to problems, present these to management before implementing and testing the solutions. Process improvements will have the end user in mind and be successfully embedded into BAU.
The successful candidate will gain exposure and experience across a wide range of financial reporting and valuation areas.
The ideal candidate will have experience of successfully implementing process improvements and have worked in financial reporting. The successful candidate will need excellent organisation, communication and technical skills as well as being able to manage stakeholder expectations effectively.
You will:
Design solutions to problem areas within financial reporting (generally using MS Excel), with input from SME and present these solutions to management. This should include appropriate consideration to any risk areas.
Implement agreed solutions in line with the internal change control policies and with quality user acceptance and regression testing.
Facilitate adoption in BAU processes through a focus on the end user in creating the new tools and in providing appropriate documentation and training
Proactively manage your time and contribute efficiently to the wider project plans
Develop and maintain excellent relationships with the relevant project and BAU teams
Have a proven record of effective process improvement design and implementation
Have excellent knowledge and experience of MS Office (especially excel). Some Prophet & VBA experience would be useful
Demonstrate excellent organisation and communication skills
Have strong actuarial technical skills with relevant experience
Be committed to your own professional development
Be creative and flexible in your approach to work
Qualifications
Actuary (can be newly qualified with relevant experience or with 1-5 years post-qualification experience)
Have experience in financial reporting and valuation
What you'll like about working here
As a Canada Life UK colleague, you'll receive a competitive salary and comprehensive reward package including income protection, private medical insurance and life assurance, along with a generous pension and bonus scheme. You'll also receive the support you need with your personal and professional development.
Diversity and inclusion
Canada Life is committed to a diverse and inclusive workplace. Our role as an employer of choice is to provide the right environment for talented people to do their best work, by respecting, understanding and valuing individual differences
View all jobs at Canada Life
⛔️ Canada Life are no longer taking applications for this job.