Canada Life
Actuarial Analyst
1yr ago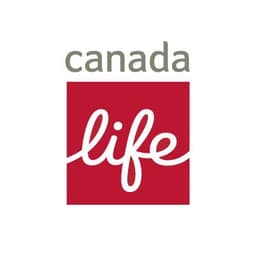 View all jobs at Canada Life
⛔️ Canada Life are no longer taking applications for this job.
Actuarial Analyst
Canada Life UK looks after the retirement, investment and protection needs of individuals, families and companies. We help to build better futures for our customers, our intermediaries and our employees by operating as a modern, agile and welcoming organisation.
Part of our parent company Great-West Lifeco, Canada Life UK has operated in the United Kingdom since 1903. We have hundreds of respected and supported employees committed to doing the right thing for our customers and colleagues.
Canada Life UK is transforming to create a more customer-focused business by providing our customers with expertise on financial and tax planning, offering home finance and annuities propositions, and providing collective fund solutions to third party customers.
Canada Life UK are currently recruiting for an Actuarial Analyst to join the Financial Accounting and Reporting – Modelling team.
This is a 12 month fixed term contract and located in Potters Bar.
This position will provide support, develop and maintain actuarial models and systems for financial reporting with the objectives of developing new functionality, improving efficiency and accuracy, reducing model and operational risk. They will also support the delivery of business projects including delivering / adapting actuarial models and their controls to produce outputs the business requires.
This position is not part of the Canada Life actuarial student scheme.
- Assist with the production of model points for the SII and CIFRS month end valuation processes accurately and on time each month.
- Assist with the running of the actuarial valuation system for both the month end valuation processes and other adhoc requests.
- Assist with updating the spreadsheets required for the month end valuation processes accurately and on time each month
- Ensure process controls are appropriate and adhered to. Enhance controls where possible.
- Produce and maintain documentation for regular tasks.
- Support the testing and sign off of regular Prophet model releases.
- Ensure compliance with Company policies, regulatory, professional & legal requirements.

- Graduate with at least three A levels (or equivalent) and a degree (2:1 or higher).
- Numerically Strong with attention to detail.
- Have an actuarial background e.g. currently taking exams or working as an actuarial analyst or have relevant education educational background and insurance background
- Have a good understanding of actuarial reporting models and systems
- Knowledge of control environments and model releases
- Ability to act independently as well as build relationships when needing to work as part of a team
- Demonstrated personal drive, energy, persistence and self-motivation with excellent communication skills both written & verbal.
- Ability to manage multiple workflows, particularly between work commitments (and study if relevant to the individual)

What you'll like about working here
As a Canada Life UK colleague, you'll receive a competitive salary and comprehensive reward package including income protection, private medical insurance and life assurance, along with a generous pension and bonus scheme. You'll also receive the support you need with your personal and professional development.
Diversity and inclusion
Canada Life is committed to a diverse and inclusive workplace. Our role as an employer of choice is to provide the right environment for talented people to do their best work, by respecting, understanding and valuing individual differences
View all jobs at Canada Life
⛔️ Canada Life are no longer taking applications for this job.