Canada Life
Senior Actuarial Analyst (Capital & Hedging)
1yr ago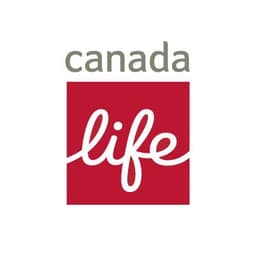 View all jobs at Canada Life
⛔️ Canada Life are no longer taking applications for this job.
Senior Actuarial Analyst (Capital & Hedging)
Canada Life UK looks after the retirement, investment and protection needs of individuals, families and companies. We help to build better futures for our customers, our intermediaries and our employees by operating as a modern, agile and welcoming organisation.
Part of our parent company Great-West Lifeco, Canada Life UK has operated in the United Kingdom since 1903. We have hundreds of respected and supported employees committed to doing the right thing for our customers and colleagues.
Canada Life UK is transforming to create a more customer-focused business by providing our customers with expertise on financial and tax planning, offering home finance and annuities propositions, and providing collective fund solutions to third party customers.
The Capital and Hedging team are currently recruiting for a Senior Actuarial Analyst to join them. This position will support the development and management of derivative hedging strategies.

This is a specialised, technical role which provides the opportunity to play a key role in the development & implementation of hedging strategies within an innovative team at Canada Life.

The role of the Capital & Hedging team is to optimise the asset-liability position of Canada Life to achieve the best balance between financial risk and returns whilst protecting the balance sheet from market risks. The financial decisions associated with the ALM position can have a significant impact on our balance sheet and our customers.

Please note this position is not part of the Canada Life student scheme and would suit an individual with Hedging experience within the actuarial sector.

Assist team in:
• managing a multi-billion portfolio of derivatives to hedge FX, interest rates and inflation risks for Canada Life and its clients.
• developing hedging strategies and implementing programmes to manage risks (structuring derivative transactions and conducting efficiency analysis).
• the capital generation analysis to support investment and asset allocation decisions including identification of any capital management optimisation opportunities
• developing and automating derivative risk MI
• supporting Canada Life's clients and the BPA Team in their asset allocation and hedging needs (risk analysis, hedging strategies and derivative asset management)

Technical Expertise
• Good knowledge of financial markets and derivative instruments
• Strong analytical skills and ability to automatise processes with Excel VBA
• Good understanding of the UK regulatory environment, and managing regulatory capital under Solvency II
• Strong problem-solving skills and attention to detail, being able to identify issues and recommending a course of action with support and guidance from colleagues.
Communication:
• Strong analytical and report writing/drafting skills.
• Can explain complexities in a straightforward and accurate way with coaching or support from senior managers.

Relationship Building:
• The ability to develop and maintain strong relationships across the actuarial function, acting with integrity and role modelling the company values at all times
• Being able to flex their style and approach to different individuals, with occasional coaching and support, in order to achieve a successful outcome.

Problem Solving & Accurate Judgement:
• Able to effectively plan, organise and execute their own work with little supervision, making management aware of conflicting priorities and readjusting their workload accordingly.
• Good problem solving skills and attention to detail, being able to identify issues and interdependencies, recommending a course of action with support and guidance from colleagues.
• Can make some decisions independently in order to progress issues, and able to exercise sound judgement and commercial sense to understand the importance of different issues and assess when matters need to be escalated.

Developing Self
• An interested and inquisitive individual who is committed to their own ongoing professional and personal development.
• Developing the ability to apply technical actuarial techniques and understand business/commercial implications.
What you'll like about working here
As a Canada Life UK colleague, you'll receive a competitive salary and comprehensive reward package including income protection, private medical insurance and life assurance, along with a generous pension and bonus scheme. You'll also receive the support you need with your personal and professional development.
Diversity and inclusion
Canada Life is committed to a diverse and inclusive workplace. Our role as an employer of choice is to provide the right environment for talented people to do their best work, by respecting, understanding and valuing individual differences
View all jobs at Canada Life
⛔️ Canada Life are no longer taking applications for this job.