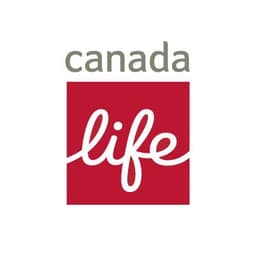 View all jobs at Canada Life
⛔️ Canada Life are no longer taking applications for this job.
Actuary (ALM front office)
Canada Life UK looks after the retirement, investment and protection needs of individuals, families and companies. We help to build better futures for our customers, our intermediaries and our employees by operating as a modern, agile and welcoming organisation.
Part of our parent company Great-West Lifeco, Canada Life UK has operated in the United Kingdom since 1903. We have hundreds of respected and supported employees committed to doing the right thing for our customers and colleagues.
Canada Life UK is transforming to create a more customer-focused business by providing our customers with expertise on financial and tax planning, offering home finance and annuities propositions, and providing collective fund solutions to third party customers.
• Support the Head of ALM Front Office in asset and liability management (ALM) and optimisation across the Canada Life Group European entities, including Irish Life, in respect of an asset portfolio of £30bn.
• Support the Head of ALM Front Office in the optimisation of the Canada Life Limited (CLL) £9bn Matching Adjustment Portfolio (MAP).
• Support the Investments Function and Commercial's Pricing sub function to develop and implement an optimal asset strategy/ mix for New Business in respect of both the CLL and Irish Life businesses, including pricing for strategic 3rd party Bulk Annuity transactions.
• Reports to the Head of ALM Front Office.
• This position would suit a newly qualified actuary or up to 2 years pq
This position is located in our London City office.
• Support the Head of ALM Front Office in the optimisation of the MAP, producing regular asset/liability projections, developing rebalancing proposals with Investments, evaluating and recommending new asset classes and providing regular reporting on trading activities and rationale.
• Support Pricing with recommendations of asset mix alternatives and returns (Markers), support onboarding of assets, coordinating in-specie transfers and mitigating onboarding risks (taking into account any reinsurance arrangements).
• Support the Head of ALM Front Office and Investments with formulating asset strategy/mix taking into account relative asset attractions under Canadian/UK/EU regulatory regimes and setting guidelines for Investments on trading. Monitor impact of trading and liability changes in quarter.
• Support the delivery of ALM information to multiple internal teams, delivering in line with Investment Management Agreements (IMAs) and Service Level Agreements (SLAs) with Investments front office and SLAs with Irish Life and Pricing.
• Assist in the continuous review and improvement of the departments' processes and procedures to ensure the provision of timely, accurate and efficient levels of service.

• Strong understanding of asset classes to enable accurate production of Asset Liability Matching results.
• Good knowledge of Solvency II and the Matching Adjustment. Knowledge of IFRS 17 and Bulk Annuities would be beneficial, but not essential.
• Strong communication skills (able to articulate technical and complex issues clearly both verbally and in writing to senior audiences including non-actuaries).
• Able to develop and consider all solutions to a technical problem, making recommendations and implementing actions as agreed with the Head of ALM Front Office or other key stakeholders.
• Demonstrates personal drive, energy, persistence and self-motivation and awareness of the needs of the wider business.
• Ability to build sound and trusted relationships both within and external to the team, successfully managing multiple stakeholders.
• Demonstrates an understanding and ability to implement/maintain an actuarial control framework and meet governance requirements.
• Proven track record of delivering under tight time pressure.
Qualifications
Fellow of the Institute and Faculty of Actuaries (or equivalent).
What you'll like about working here
As a Canada Life UK colleague, you'll receive a competitive salary and comprehensive reward package including income protection, private medical insurance and life assurance, along with a generous pension and bonus scheme. You'll also receive the support you need with your personal and professional development.
Diversity and inclusion
Canada Life is committed to a diverse and inclusive workplace. Our role as an employer of choice is to provide the right environment for talented people to do their best work, by respecting, understanding and valuing individual differences
View all jobs at Canada Life
⛔️ Canada Life are no longer taking applications for this job.